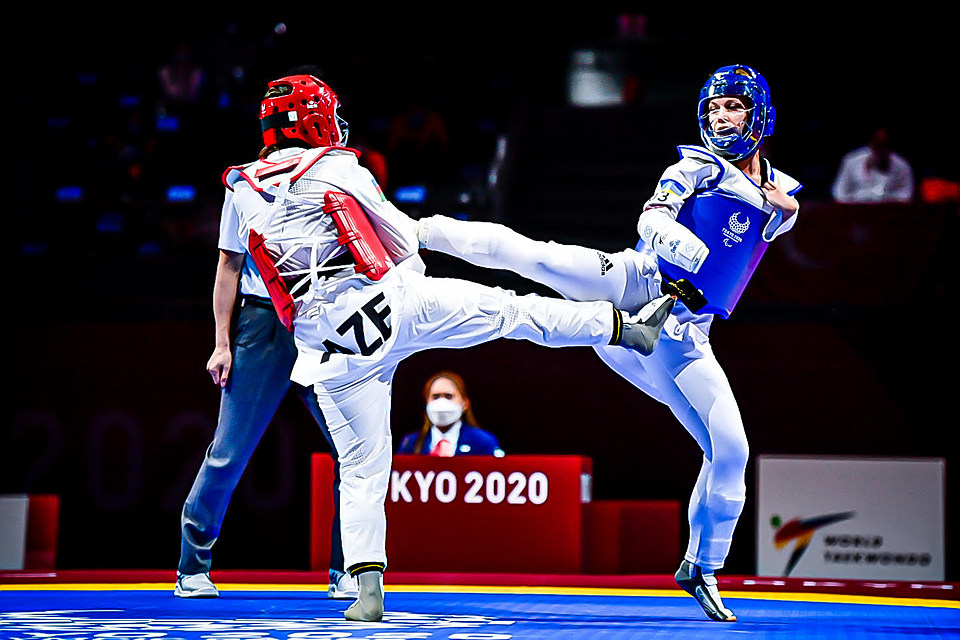 We saw it first at the Paralympic Games, and now at the European Championships – K44 athletes will have to develop new methods to deal with an influx of new fighters now classified in Para Taekwondo's new "Super" K44 classification.
Don't be fooled.
Just because none of the 10 K43 Paralympians managed to medal doesn't mean they weren't close. It was simply a testament to the quality of competition.
And, perhaps, a lack of quality competition in the run up to the event.
Before the Paralympic Games, fighters formerly classified as K43 never had to fight outside their own classification, which has far fewer athletes than the K44 classification.
In most cases, athletes formerly classed as K44 have an impairment of one arm below the elbow, while athletes formerly classes as K43 have an impairment of both arms below the elbow.
When Para Taekwondo was accepted into the Paralympic Games, the deal was that both K44 and K43 fighters would be able to participate – so long as they competed in the same class.
The first opportunity would be at the Paralympic Qualification tournaments.
These tournaments, however, were deprived of the top-end K43 talent that had already qualified for the Paralympic Games through the world rankings, meaning the best K43 athletes in the world would have to wait until the Paralympic Games to show how they'd match up against their K44 rivals.
They didn't disappoint.
Two fought their ways to bronze medal matches on the first day alone!
Multi-time World Champions Marchuk, Kong Lead the Way
Ukraine's six-time world champion Vika Marchuk got the ball rolling by becoming the first K43 fighter to win a fight at the Paralympic Games – and she did so in memorable fashion.
Down 20-13 after the second round, Marchuk stormed back with a dominant 35-point third round to stun Afghanistan's Zakia Khodadadi (K44) to claim that all-important first K43 win.
She backed it up by beating Azerbaijan's 2019 World Championship bronze medalist Royala Fataliyeva (K44) to qualify for the bronze medal match, before falling to RPC's 2019 World Championship bronze medalist Anna Poddubskaia (K44).

Later that day, France's four-time world champion Bopha Kong equalled the feat and became the first K43 man to win a Paralympic fight.
Kong first beat Uzbekistan's Zukhriddin Tokhirov (K44), then got past Azerbaijan's Imamaddin Khalilov (K44) in a thrilling bronze medal semi-final to qualify for the bronze medal match.
In a tight bronze medal final against one of the world's best fighters, he fell to RPC's 2019 World Championship silver medalist Daniil Sidorov (K44) 33-23 to finish in fifth place.
Dombayev, Lypetska Come Even Closer
Kazakh flagbearer Nurlan Dombayev (K43) came even closer on Day 2 of the Paralympic Games.
He became the first K43 athlete to make a Paralympic semi-final after stunning Argentina's Juan Samorano (K44) with a Golden Point score.
After falling to Iran's four-time world champion Mehdi Pourrahnama (K44) in the semi-final, he made the bronze medal final, where he'd face-off again with Samorano, who had fought his way through the repechage.
Dombayev looked to set to become K43's first-ever Paralympic medalist, leading his Argentine foe 12-7 going into the third round. A furious comeback bid was capped by a last-second Samorano score, depriving Dombayev of bronze in heartbreaking fashion by a 13-12 score.
Ukraine's Yuliya Lypetska (K43) became the first K43 woman to fight in a semi-final the next day when she upended her top-ranked K43 opponent to face Brazil's reigning world champion Debora Menezes (K44) in the semi-final.
A loss in the semi-final and in the bronze medal match to Australia's Janine Watson (K44) meant that no K43 fighter would go home with a Paralympic medal.
Still, four of 10 K43 fighters fought for Paralympic medals – evidence that not only is it safe for the fighters to compete together, but that the combined divisions would continue to be competitive.
K42 Breakthrough at European Championships
The European championships – the first to feature Para Taekwondo's new "Super" K44 class – saw the breakthrough for fighters formerly classified as K43 or K42.
Para Taekwondo's new rules, adopted in September, see most athletes that were formerly classified as K43 and K42 join those formerly classified as K44 in one, "Super" K44 classification.
Dombayev (bronze), Kong (bronze), and Marchuk (silver) all medaled at the European Championships, while two formerly K42 fighters also found the podium. Lypetska did not compete in Istanbul.
Generally speaking, athletes formerly classified as K42 have an impairment of one arm above the elbow.
The former K42 fighters showed that they too will be Paralympic medal threats come Paris 2024.
Russia's Evgenii Alifirenko staked an early claim as someone to watch in the new -63 kg division, walking through two fighters before falling to Turkey's Paralympic bronze medalist Mahmut Bozteke 12-6 in the final.
Bozteke's teammate, two-time world champion Ayse Dudu Karatay, nearly became the first former K42 athlete to capture a continental championship gold medal before falling to Spain's Dalia Santiago Moreno 5-2 in the +65 kg final.
That five medalists at the European Championships came outside of the former K44 class shows that those formerly classified as K44 aren't locks for medals at the 2021 World Championships in December.
So, what can we expect in Istanbul?
What to Expect at World Championships
The increase in athletes from the 'old' K43 and K42 divisions will be offset, in part, thanks to the increase in weight categories.

The increase from three to five weight categories for each gender will see fighters competing against athletes of a more similar size and weight.
The addition of top-end talent from the K43 and K42 classes should mean highly competitive fights from the quarterfinals through to the finals.
And while many new rivalries are sure to emerge, be sure that some old ones – like Mexico's reigning World and Paralympic champion Diego Garcia Lopez versus Iran's four-time World Champion and living legend Mehdi Pourrahnama – are sure to be renewed in the new weight categories.
What it all adds up to is that more athletes will be competing against more fighters their own size for more medals at Paris 2024.
What else could you ask for?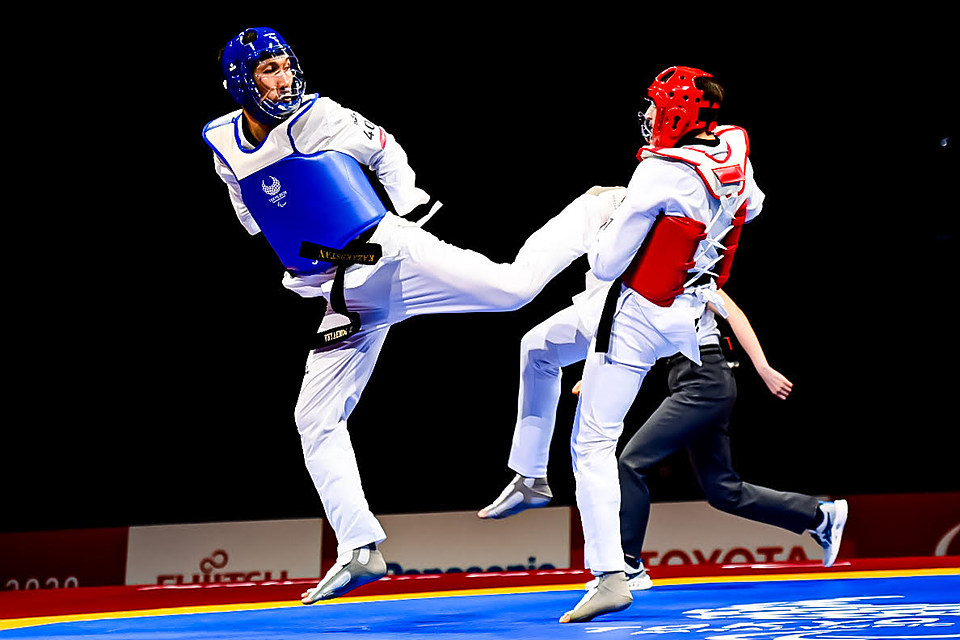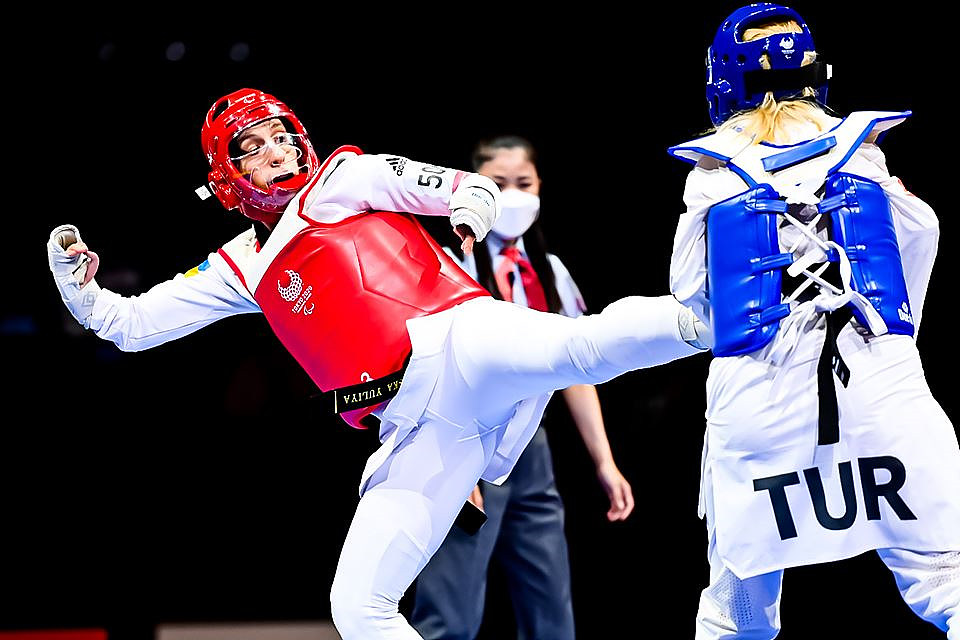 -- Lee Reaney