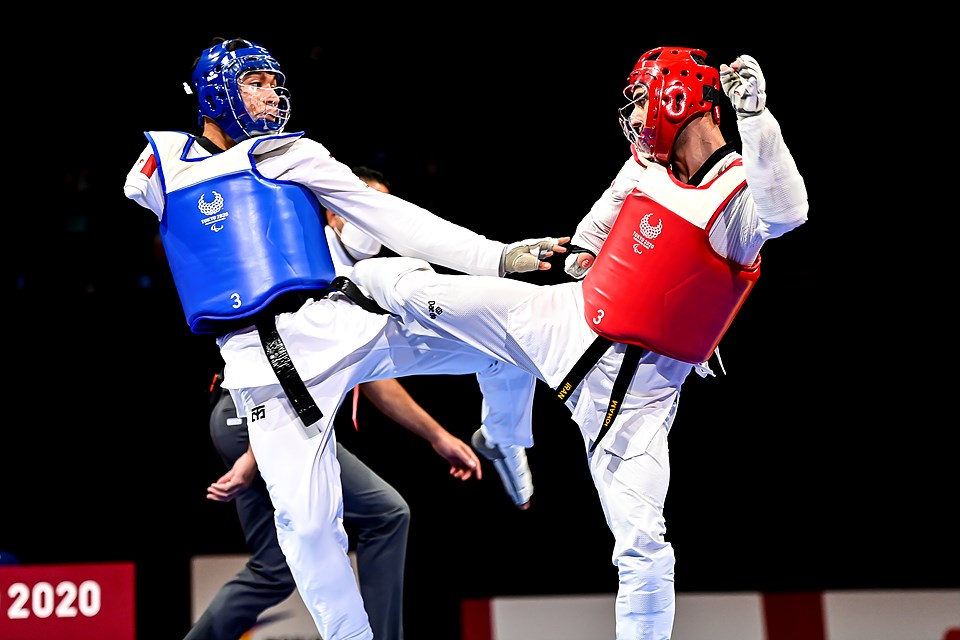 (November 19, 2021) - The International Paralympic Committee (IPC) Governing Board today announced that Para Taekwondo's medal events will be increased to 10 and the athlete quota increased to 120 for the Paris 2024 Paralympic Games.
The announcement came as the IPC Governing board approved the complete medal events programme and athlete quotas for Paris 2024 following consultation with the IOC and Paris 2024 Organising Committee. The change marks a significant increase for Para Taekwondo from Tokyo 2020 where the debut sport had six medal events and an athlete quota of 72.
At Paris 2024, there will be five men's and five women's weight categories with a quota of 12 athletes per category. The men's categories are: K44-58kg, K44-63kg, K44-70kg, K44-80kg, K44+80kg while the women's categories are: K44-47kg, K44-52kg, K44-57kg, K44-65kg and K44+65kg.
Speaking following the announcement, World Taekwondo President Chungwon Choue said:
"We are delighted that Para Taekwondo's medal events and athlete quota has been increased for Paris 2024. This decision is a tribute to all the Paralympians who made Para Taekwondo such a great success at our Paralympic debut in Tokyo. Now at Paris 2024 we will have more athletes and more weight categories which will make for an even more exciting competition. We are constantly looking at how to improve and develop our sport and better support our athletes and we have no doubt this will ensure the very best competitions in Paris."