VERACRUZ, Mexico (Sep 24, 2023) - Less than a year to go until the Paris 2024 Paralympic Games, Great Britain's Matt Bush returned to top form in style, clinching his second World Championships title in Veracruz.
Bush shocked USA's top ranked Evan Medell 25-13 in the final of men's K44 +80kg to take the gold medal, days after he picked up a bronze at the Veracruz 2023 Grand Prix.
This was the 34-year-old's first title win in 28 months and first since his return to competition, after a knee injury in 2021, at the 2023 European Para Taekwondo Open Championships this year.
An Anterior Cruciate Ligament (ACL) rupture two weeks before Tokyo, that followed a surgery, kept the Welsh born fighter, frustratingly, out of action for a while.
"It's good to be back on the top after such a long layoff, back to consistently competing. It's a sign that we're progressing in the right way and my next goal is to keep improving," said the 18th ranked Bush who is expected to jump at least 10 places in the world rankings.
"It was a great trip for the team, everyone did well, and the support staff were awesome," he added.
Shocking exit
Meanwhile, top ranked Ivan Mikulic, who emerged victorious in the last three championships, made a shocking exit in the last-16 game.
Before Bush's victorious campaign which surely was a big confidence booster for him in the build-up to the Paris 2024 Games, fellow fighter Amy Truesdale, the Tokyo 2020 Paralympic bronze medallist, won the first gold medal for Great Britain.
This also meant Truesdale clinched her second gold medal in a week following her success at the Veracruz 2023 Grand Prix.
The second ranked Truesdale overcame local player Fernanda Vargas Fernandez 5-2 amid a cheering crowd to regain the Worlds title after six years. She has a total of three Worlds title now.
Successful year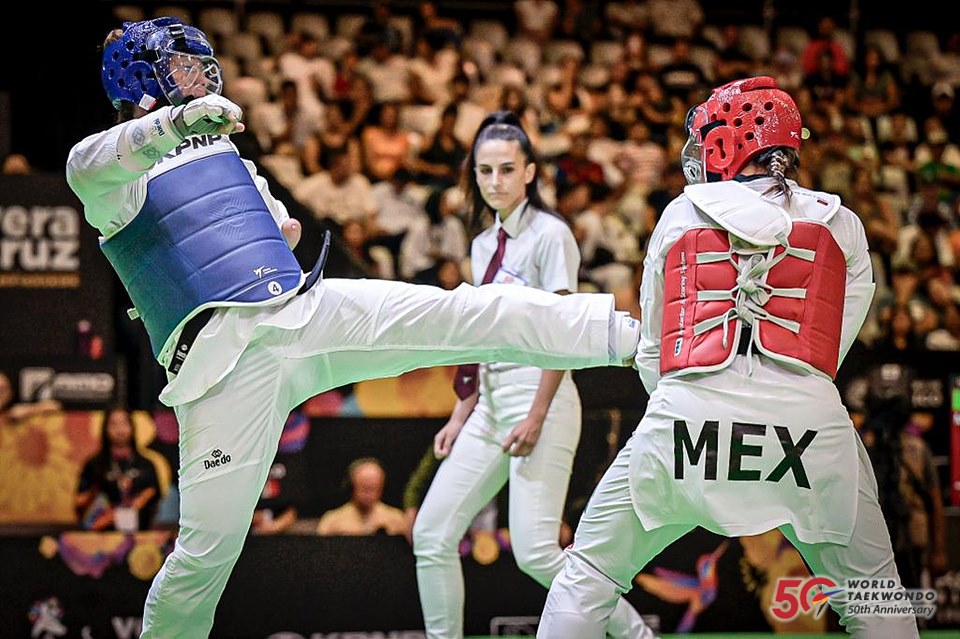 "I am really happy with my performance here in Mexico where I had two gold medals. I am so excited that I am the World champion again," Truesdale told World Para Taekwondo.
"It's been a very successful year and I am looking ahead to qualify for Paris 2024 Paralympics.
"This year, I think I had the opportunity to compete a lot of competitions at the right time. Want to continue the momentum to Paris 2024 and hopefully LA 2028," she added.
In the other matches of the day, Uzbekistan's Asadbek Toshtemirov took the men's K44 - 80kg gold medal after Republic of Korea's Joo Jeonghun retired mid-way owing to an injury with the scores reading 2-0.
Jeonghun, the Tokyo 2020 bronze medallist, had earlier surprised the defending champion Nurlan Dombayev of Kazakhstan in the quarter-finals.
Kazakhstan's Malik Mukashev compensated taking the gold in men's K41 -80kg event.
Later, a colourful and vibrant ceremony later closed the 10th World Championships with the culture and tradition of Mexico on display.