VERACRUZ, Mexico (Sep 23, 2023) - : Azerbaijan's Imamaddin Khalilov produced the performance of his dream in Veracruz as he clinched the World Championships title days after his triumph at the Veracruz 2023 World Para Taekwondo Grand Prix.
Khalilov defeated Javokhir Alikulov in K44 men's -70 kg finals to clinch his fourth title of the year and it couldn't be any better than his first Worlds title.
"This year has been very special for me, and I am proud of myself with the results, and I want to thank my coach and everyone who supported me in my journey," said Khalilov who finished ninth at the 2021 Worlds in Istanbul.
The second ranked Khalilov has already set his sights on the Paris 2024 Paralympic gold medal and is ready to work hard towards his goals.
Brazil reign supreme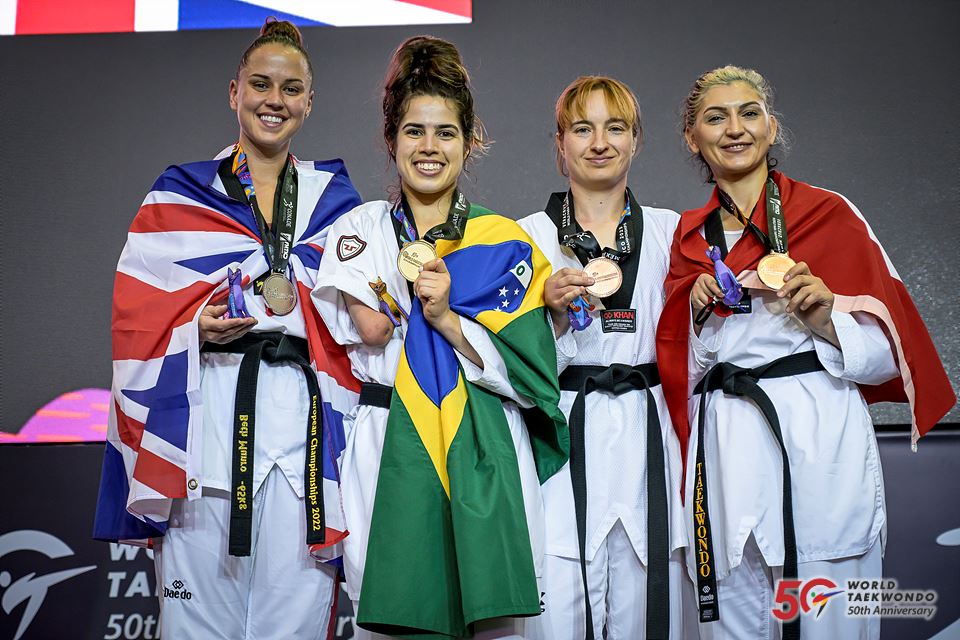 Otherwise, the day belonged to Brazil as Silvana Mayara Cardoso Fernandes (women's K44 -57kg) and Ana Carolina Silva de Moura (women's K44 – 65kg).
Buoyed a vociferous crowd, Cardoso Fernandes retained her title though not the way she would have wanted as Gamze Gurdal retired mid-way owing to an injury to her finger.
The top ranked Brazilian had an amazing year having won in all four events she had participated this year including the Veracruz 2023 WPT Grand Prix.
Later, Silva de Moura clinched her first World Championships title in her only fourth event of the year.
In a category where a lot of surprises were witnessed in the day, Silva de Moura shocked top ranked and Tokyo 2020 Paralympic silver medallist Beth Munro to take the women's K44 – 65kg gold medal.
Gjessing disappointed
Earlier, the fall of Paralympic champion and world no. 2 Lisa Gjessing to Elena Savinskaya, a neutral athlete, early made the women's K44 – 65kg field wide open with Munro the favourite. But fate had other plans.
"I am very disappointed with the result today. I have worked hard in the past and there are so many people who are working with me and have lot of expectations. But I couldn't live up to that – I will have to work harder," said Gjessing.
"You cannot be complacent in any match or opponent. I think I wasn't too focused in the match and (Elena) read my game very well and she was very good in blockings," said Gjessing observing that the women's competitions have become tricky; and anyone could win from among the top eight.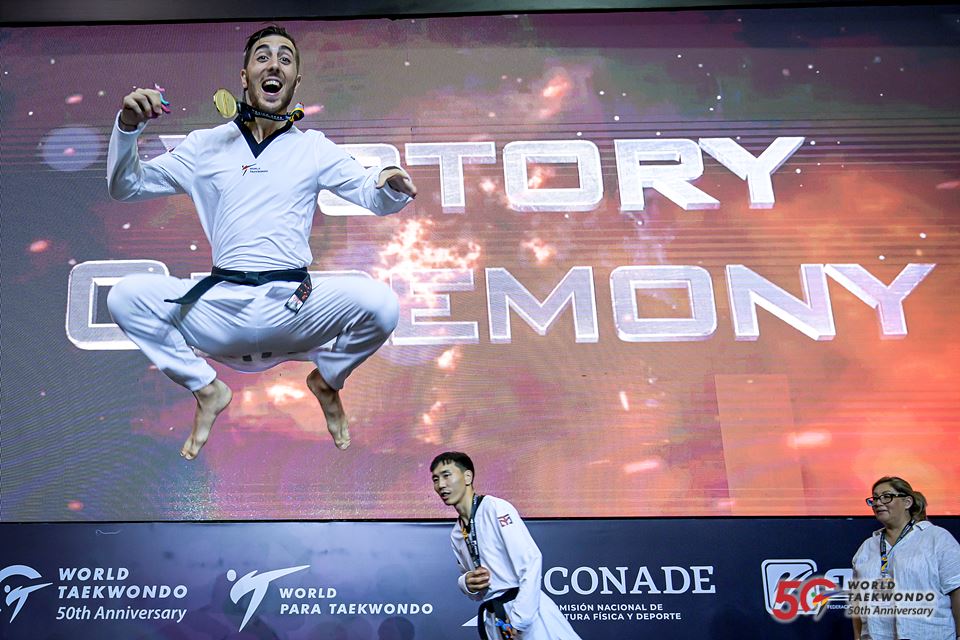 Earlier, Italy's Antonino Bossolo shocked Turkey's Mahmut Bozteke in a high-intensity men's K44 – 63kg.
Paralympic champion Nathan Torquato and 2021 world champion Bolor-Erdene Ganbat from Mongolia settled for the bronze.
Meanwhile, Kazakhstan's Siyazbek Daliyev emerged winner men's K41 – 71kg.