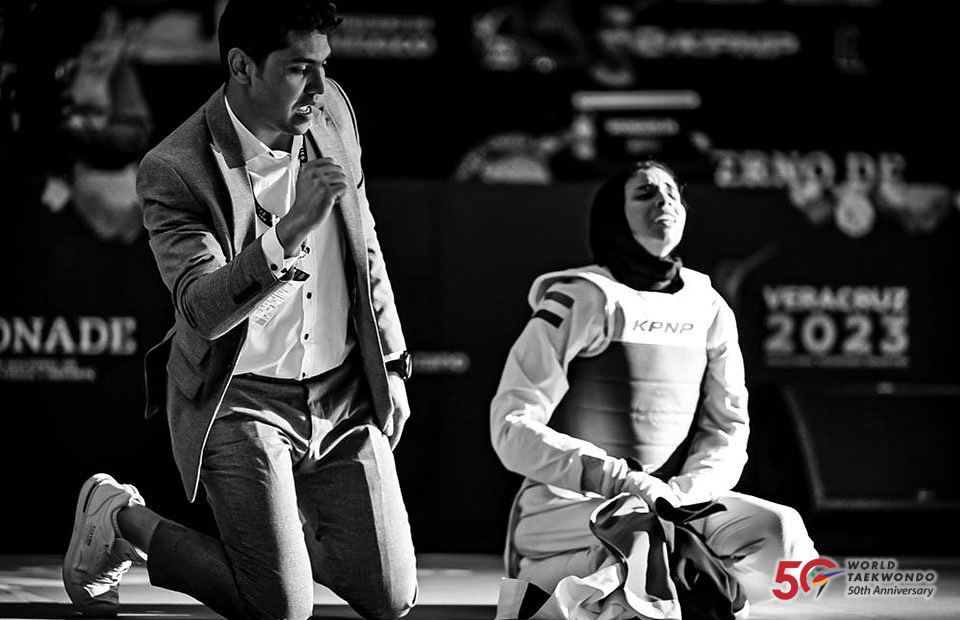 VERACRUZ, Mexico (Sep 20, 2023) - Two days ahead of the Veracruz 2023 World Para Taekwondo Grand Prix, athletes announced that they are ready for the big show.
The Veracruz 2023 World Para Taekwondo Grand Prix got off to a dazzling start at the World Trade Centre on Wednesday marked by upset wins, compelling comebacks, and historic first-time victories.
Much like the venue set-up that amazed everyone, there were a few athletes who surprised with their incredible shows as medallists were decided in 10 weight categories of K44 event.
Among the big winners was Salma Ali Abd Al Moneem Hassan who claimed Egypt's first ever gold medal at a Grand Prix when she defeated Mongolia's Surenjav Ulambayar by a narrow 3-2 margin in K44 women – 52 kg finals.
Even before the final the Egyptian has created a stir upsetting Mexico's top ranked Jessica Garcia Quijano with a final score of 2-0 point.
Return to winning ways
"I am very happy to get the gold medal. It's also the first ever Grand Prix gold in Africa. My goal next is to win the World Championships and the Paralympics gold medals," said the fifth ranked Ali Abd Moneem Hassan who has been practising Para Taekwondo since 2019.
Meanwhile, Peru's Paralympic champion Leonor Angelica Espinoza Carranza returned to winning ways just on time, recording her first victory since her Tokyo 2020 Games gold medal. Espinoza Carranza shocked Mexico's world no. 1 Claudia Romero in K44 women's - 47kg final, much to the disappointment of a handful of roaring crowds.
"It's a very proud moment for me to win the gold; I have had played very close matches against Brazil's Claudia. After Tokyo 2020 Paralympic, this is first victory so it's special and this will motivate me to go for the gold at the Worlds," an elated Espinoza Carranza told World Para Taekwondo.
Refugee athlete Zakia Khudadadi settled for the bronze after losing to eighth ranked athlete from Peru in the semi-finals.
Two gold for Great Britain
In other events, Great Britain's Beth Munro claimed her first Grand Prix gold of the season and expressed her desire to stay on top. "I am very happy to win the gold at the Grand Prix in Veracruz today. Hopefully I will win the gold at the World Championships," said Munro who defeated her closest rival and Tokyo 2020 Paralympic champion Lisa Gjessing of Denmark, winning by final score of 9-7 in K44 women's – 65kg final.
Munro also shared that all her sights are set on the Paris 2024 Paralympics gold medal.
Munro's fellow Para Taekwondoin Amy Truesdale emerged winner too but had to overcome a challenge from emerging Morrocan athlete Rajae Akermach in K44 women's + 65 kg final.
Akermach, in fact, had earlier surprised Brazil's Paralympic medallist Debora Menezes in the quarter-finals before making her first final of a Grand Prix.
"After a long time, I am very happy with my performance after changes in my training. It's a proud moment for me to reach the finals," said Akermach, who lives and trains in Germany under the guidance of coach coach Aziz Acharki.
In the men's section, there were a few who sprang a surprise at the World Trade Centre mats.
First Spanish in GP final
Joel Martin Villalobos became the first ever athlete from Spain to enter the final of Grand Prix. His brilliant run was though halted by Azerbaijan's Sabir Zeynalov, who claimed his first title in the season in K44 men's – 58kg.
Villalobos, the seventh ranked who took a bronze at European Para Championships Rotterdam 2023, is expected to move in the rankings with his performance in Veracruz.
Second ranked Imamaddin Khalilov made it two gold for Azerbaijan taking the K44 men's -70 kg title defeating Shunsuke Kudo.

Upsets galore
The men's -63 kg saw upsets early in the event with Brazil's Paralympic champion Nathan Torquato falling in the quarter-finals. The world no. 2 Brazilian shocking defeat at the hands of Israel's 13th ranked Adnan Milad made the field wide open.
Meanwhile, Mongolia's Bolor-Erdene Ganbat pipped Italy's Antonino Bossolo 4-3 in a semi-final thriller, avenging his defeat at Paris 2023 GP, only to win the gold. The reigning world champion Ganbat defeated Mexico's Palacios Tadeo Victor Manuel in the finals.
Good run continues
Korea's Joo Jeonghun, the Tokyo 2020 bronze medallist, continued his good run of form to take his second Grand Prix gold of the season.
Jeonghun surprised two-time world champion Nurlan Dombayev from Kazakhstan 14-4 in K44 men's – 80 kg and is expected to jump in the rankings.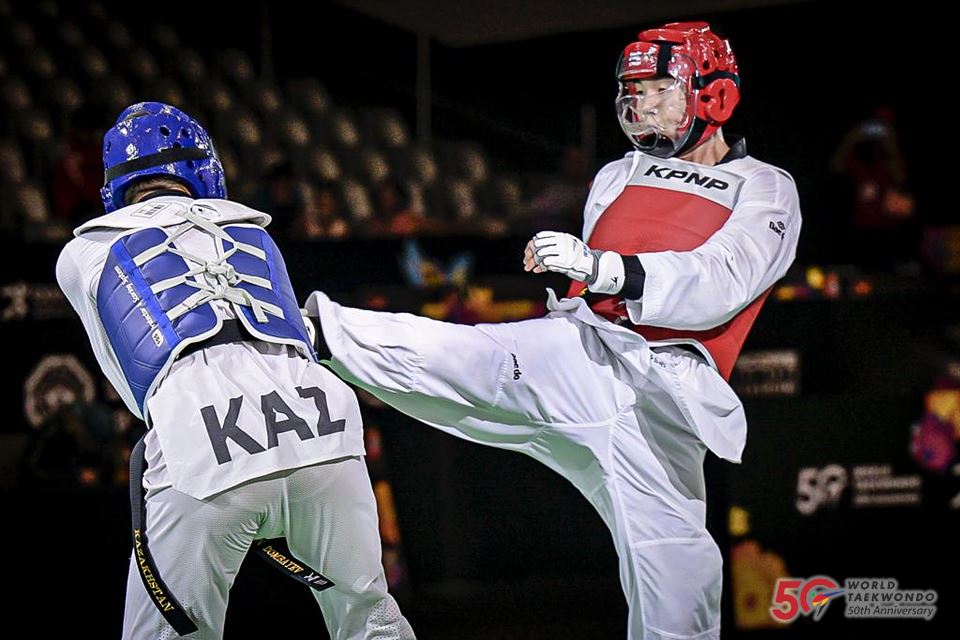 "I am very happy with the gold here. I feel I am ready for the World Championships and Hangzhou 2022 Asian Para Games. It's a proud moment for
me and my team to take the gold for Korea. I want to prepare better and improve my medal colour at the Paris 2024 Paralympic Games," said the eighth ranked Jeonghun.
Among other winners at the Veracruz 2023 World Para Taekwondo Grand Prix were Croatia's Ivan Mikulic (K44 men's +80kg) and Silvana Mayara Cardoso Fernandes (K44 women's – 57 kg) who continued the winning show from Paris 2023.
As many as 84 athletes from 25 nations took part in the Grand Prix held on September 19, 2023.
And several thrilling matches and upset results at the Grand Prix, one can only expect a high-intensity action in the next few days with athletes hungry than ever to attain glory at the World Championships.