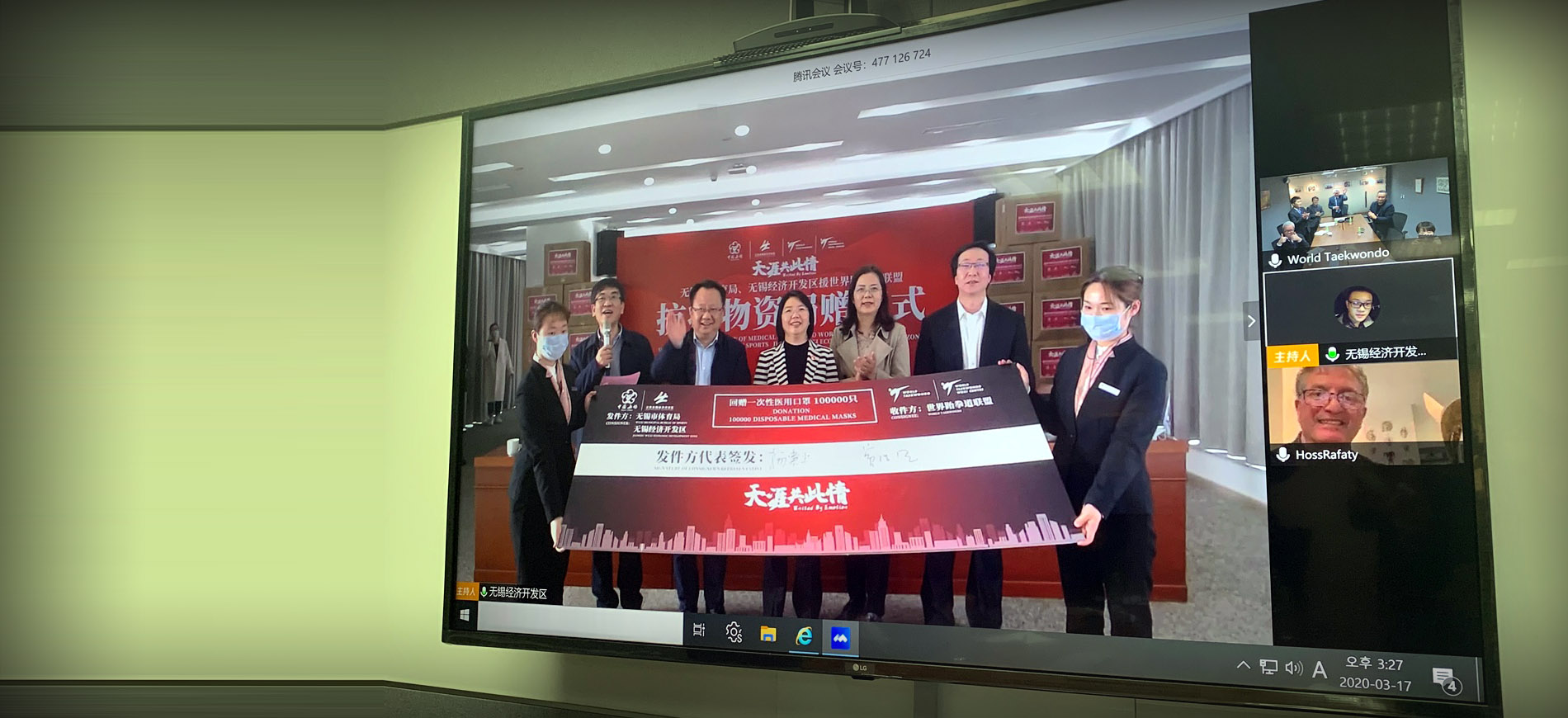 SEOUL, Korea (March 17, 2020) - World Taekwondo, the Wuxi Municipal People's Government, and the Jiangsu Wuxi Economic Development Zone today held a donation ceremony via video conference, in which it was agreed that the Wuxi and Jiangsu governments would donate 100,000 protective masks to WT as part of global efforts to contain the spread of coronavirus (COVID-19).
The generous donation was in response to World Taekwondo's initiative to donate 10,800 hand sanitizers to Wuxi in February to help the Wuxi government when the COVID-19 pandemic was at its peak in China. World Taekwondo and Wuxi share a strong bond, with the WT-Wuxi Centre and several high-profile WT events based in the city.
Through this joint partnership, the donated masks will be sent to selected countries currently most seriously affected by COVID-19, according to information from the World Health Organisation (WHO).
World Taekwondo President Choue said:
"The world is facing unprecedented challenges. It is at times like these that it is more important than ever that we stand in solidarity with each other and offer support where we can. We were very happy to support Wuxi earlier this year and we are very grateful for the assistance they are now providing. With this global period of uncertainty and many sports events being postponed or cancelled to protect the wellbeing of everyone involved, it is important that we continue to live by the Olympic values, showing friendship and respect to our fellow global citizens."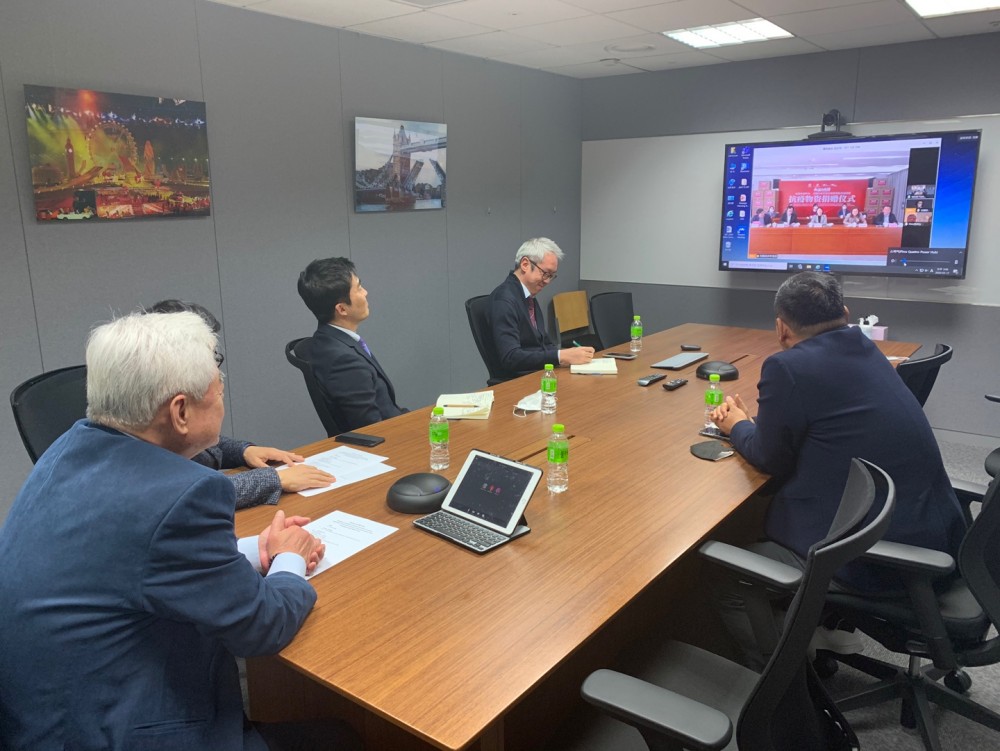 Wuxi Vice Mayor Liu Xia said;
"There's a Chinese ancient poetry 'Long distance separates no bosom friends.' At this special moment, we are here to hold the donation ceremony of medical supplies to World Taekwondo. First of all, entrusted by Mr. Huang Qin, Secretary of the Wuxi Municipal CPC Committee and Mr. Du Xiaogang, Mayor of Wuxi Municipal People's Government on behalf of Wuxi Municipal CPC Committee, Wuxi Municipal People's Government, and 6.59 million citizens in Wuxi, I would like to express my heartfelt thanks to you and World Taekwondo for your kind assistance delivered in our difficult time. The help and support given by World Taekwondo in the most difficult times are always in our hearts, and now we are also concerned about the health and safety of every member of the taekwondo family."
Wuxi is scheduled to host the World Taekwondo Championships in 2021, and the WT World Cup Poomsae & Team Championships and the WT Grand Slam Champions Series later this year.