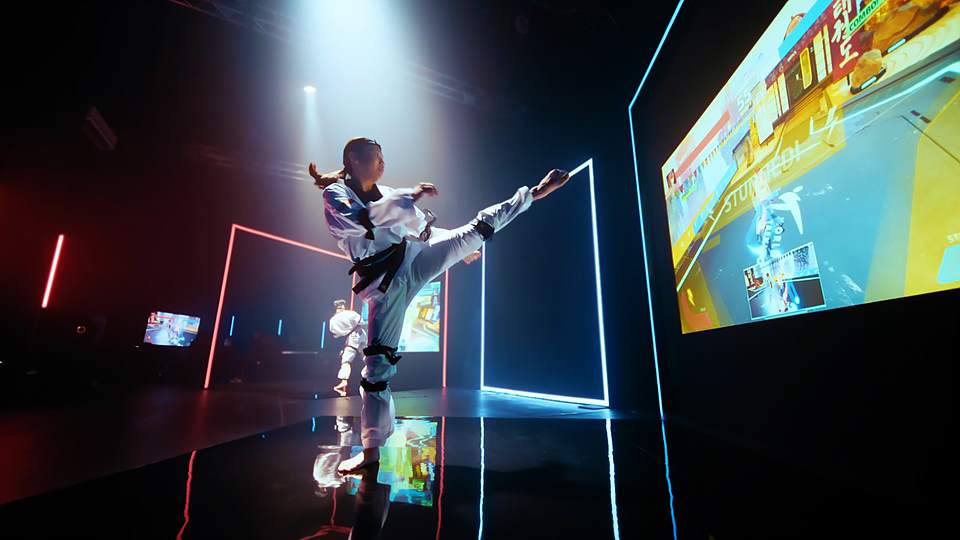 SINGAPORE (Jun 21, 2023) – The city-state of Singapore is the setting for what promises to be an exciting debut of competitive Virtual Taekwondo at the Olympic Esports Week.
The event will feature eight retired Taekwondo "legends" and eight local athletes will take the stage, with the preliminaries taking place on June 23rd and the quarterfinals and medal rounds on June 25th. Only the top-3 athletes will get a medal.
The eight legends comprise an impressive collection of Olympians who were Olympic, World, and Continental champions. They are, in alphabetical order of their last name, Yasmina Aziez (FRA), Leonardo Basile (ITA), Aaron Cook (GBR), Kyung-seon Hwang (KOR), Rohullah Nikpa (AFG), Carmen Marton (AUS), Nur Tatar (TUR), and Jingyu Wu (CHN).
In a random draw conducted by World Taekwondo President Chungwon Choue, the highlight of the first round is a mouthwatering matchup in the preliminaries between Wu and Cook – both ranked number one in their respective categories in their prime – Taekwondo's version of the Battle of the Sexes.
Choue said, "This is the key feature of Virtual Taekwondo. In Singapore, we will see men against women, young against younger, and no barriers. The combination of physical activity and digital engagement is ehat the Olympic Agenda 2020+5 is all about."
Virtual Taekwondo is a Best-of-3 competition, with each round lasting up to 90 seconds. Sensors are attached to the athletes to mimic their locations and actions, and a headset is worn to allow the athletes to see each other's avatars. The objective is to contest and finish the opponent's healthbar, or have the highest healthbar at the end of the round.
The final match will be broadcast live on the Olympic channel.