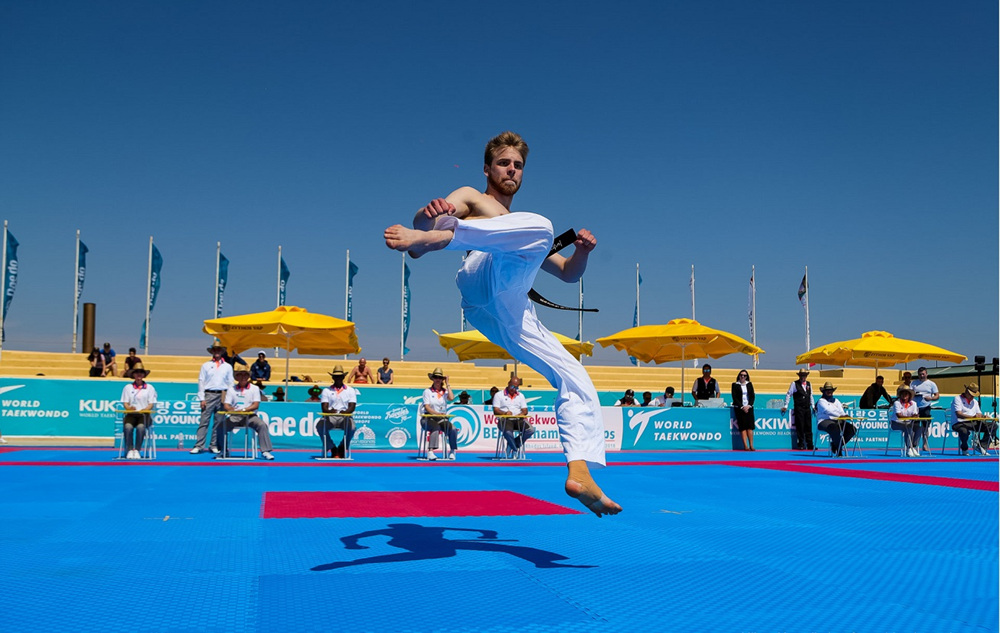 RHODES, Greece (April 26, 2018) – The 2018 Rhodes World Taekwondo Beach Championships Competition Day 2 was successfully completed in a festive atmosphere with all the participating national teams being present at the Nautical Club of Rhodes which has been transformed to host the unique taekwondo championships.
The stunning taekwondo spectacle attracted numerous of spectators, who applauded the athletes' performances in awe. The national teams were actively supporting their athletes out loud and passionately, while the sun, the sea breeze and the summer mood of the event were the evidence that everyone enjoys the championships.
The athletes competed in Freestyle Poomsae Individual Male/Female and Freestyle Poomsae Pair including all divisions. For the Freestyle Poomsae Individual Male/Female category, in total 28 games were completed (preliminary), while the final four players will be included in Day 3 competitions.
The same applies for the Freestyle Poomsae Pair category, with 5 games having been played today, while the final 4 pairs are scheduled for the Competition Day 3.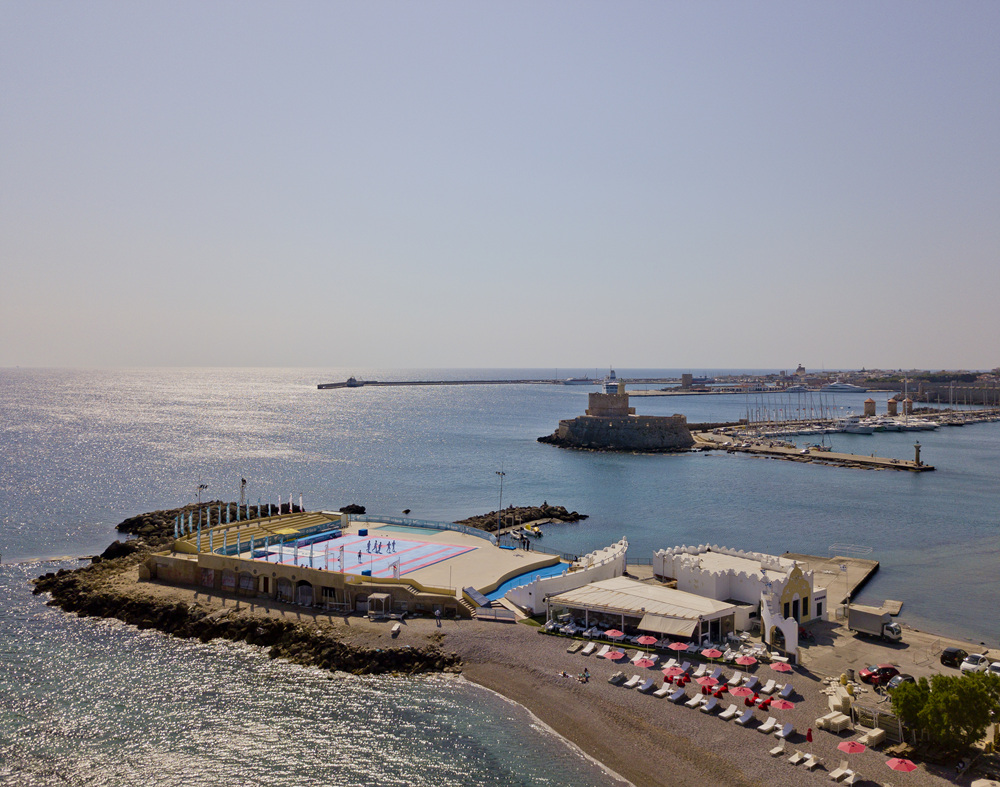 Freestyle Poomsae Pair category amplified the dynamic of the athletes' performance, as the music in combination of the synchronization of the pairs, gave a three-dimensional result of high aesthetics, artistry and sports mastery.
The finals of the competition categories will be broadcast live on the Olympic Channel on 27th – 28th April (Competition Day 3 and 4) at 16:30 (local time). After the completion of the broadcast, the medal ceremony will take place at the venue.