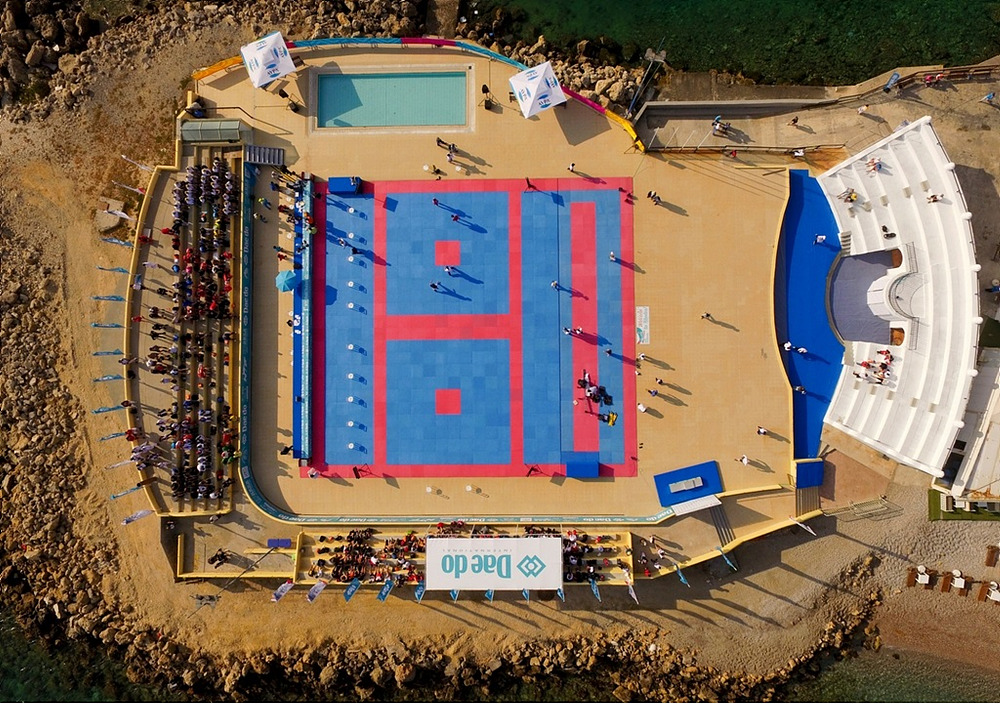 SEOUL, Korea (April 18, 2018) –– Pack your suntan lotion: The 2nd World Taekwondo Beach Championships is taking place on the historic island of Rhodes, Greece, over 25-28 April, 2018.
The Nautical Club of Rhodes, beside the sparkling Aegean, provides the venue, which has been customized especially for the event. The medieval architecture of Rhodes itself, a UNESCO World Heritage site, provides a magnificent inland backdrop and will host the opening ceremony.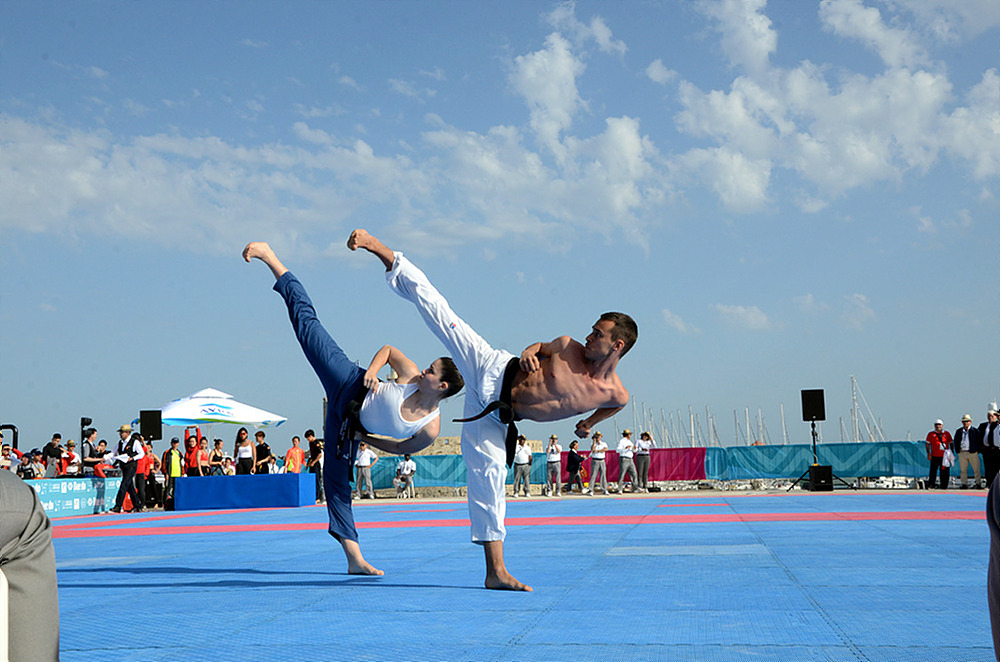 The championship does not include the better-known Olympic taekwondo discipline of kyorugi (sparring) competition; instead it focuses on poomsae, representing the more artistic side of the sport. Many talented athletes are expected to compete in a range of events, including poomsae (forms, or martial movement patterns), group poomsae and breaking.
Last year's champions will be keen to retain their titles, but will be facing stiff competition from the rest of the world as the competition gains wider traction after last year's inaugural event.
Beach taekwondo was created by WT to take the sport out of the arena and into the sunshine. Uniform codes are relaxed, meaning competitors can wear the kind of customized gear rarely seen in traditional martial arts competition. If they wish, athletes can strip down and show off a bit of muscle, and sunglasses are permitted in some divisions.
The competition offers taekwondo a younger, funkier and more customized look, while providing poomsae athletes with an additional championship on their annual competitive calendar.
"I am looking forward to getting back to the lovely island of Rhodes to enjoy some taekwondo in the sunshine," said WT President Chungwon Choue. "This is WT's most creative format, and we are all very curious to see what kind of looks our young athletes will be rocking this year - and what kind of routines they will be showcasing on the mats."
The Organizing Committee (OC) is comprised of World Taekwondo Europe, the Administration of the South Aegean Region, the Municipality of Rhodes and Sports Traveler 76; OC president is World Taekwondo Europe President Sakis Pragalos.
For further information, please click on the link below:
Outline_Rhodes_2018_World_Taekwondo_Beach_Championships