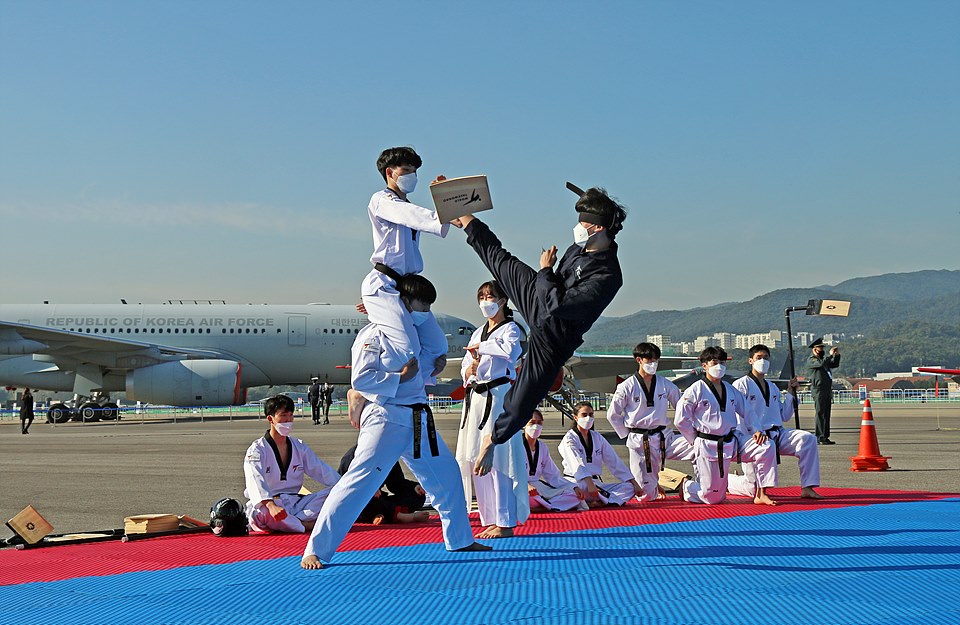 SEOUL, Korea (October 20, 2021) - The World Taekwondo Demonstration Team today performed at the pre-opening ceremony of the Seoul International Aerospace & Defence Exhibition (ADEX 2021) which is taking place during October 19-23, 2021.
Ahead of the opening of the event which is being held at Seoul Airport in Seongnam-si, Korea, the Demonstration Team delivered a spectacular 15-minute performance.
Then, President of Korea, Moon Jae In and more than 300 people, including Secretaries of Defence, Chiefs of Staff and Heads of Staff, from 45 countries attended the opening ceremony.
A total of 440 companies from 28 countries, the largest ever, are participating in the five-day indoor and outdoor exhibition to introduce cutting-edge technologies.
World Taekwondo is exhibiting at the event with a booth which promotes the excellence of the sport to visitors.
Millions of people are expected to visit during the exhibition for 5 days.
The ADEX show originated as the "Seoul Air Show" in 1996 and is now Korea's largest exhibition specializing in aerospace defence.