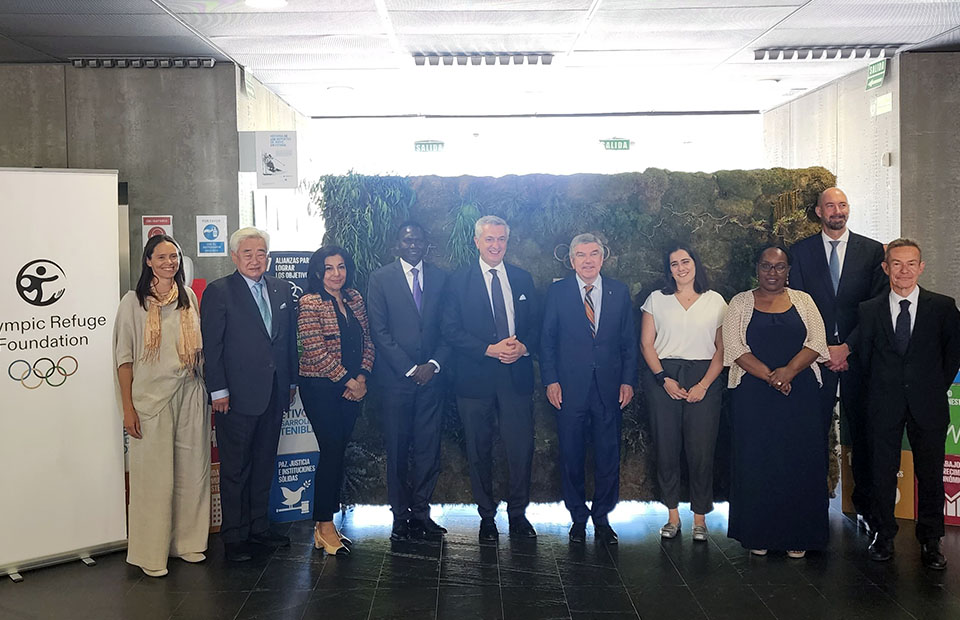 MADRID, Spain (Jun 1, 2022) - Chairman of the Taekwondo Humanitarian Foundation (THF), Chungwon Choue, attended the Olympic Refuge Foundation (ORF) Board meeting on June 1st, 2022 at the Spanish Olympic Committee in Madrid, Spain under the leadership of ORF Chairman Thomas Bach.

During the meeting, ORF Chairman Bach and member of the ORF praised the contributions of the THF for supporting refugees around the world. Chairman. Choue presented an update on the Terrains d'Avenir programme which is currently taking place in Paris, France in cooperation with the ORF. He also presented an update on the recently held Hope and Dreams Taekwondo Championships.

ORF board members visited the Alejandro Blanco Sport Centre for Refugees in Getafe and met with refugees who are using the facilities to train in various sports with the support of the Spanish Olympic Committee. Chairman Choue and Mr. Jesus Castellanos Pueblas,
President of Spanish Taekwondo Federation met with Ukraine children and teenagers who are learning Taekwondo from the instructor of the Spanish Taekwondo Federation.