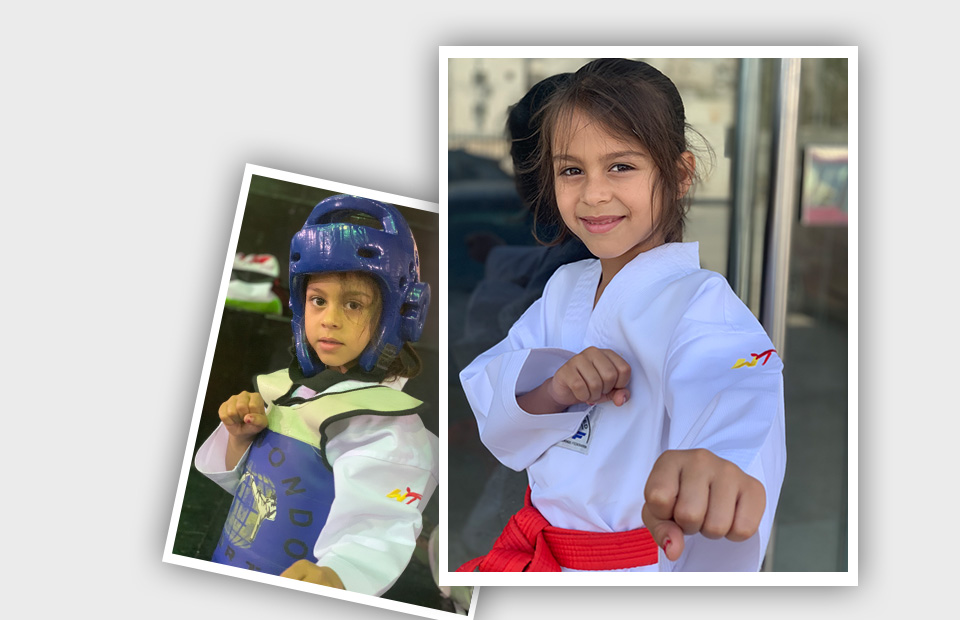 (September 7, 2021) A 6-year-old girl named Doaa Al-Ayoub has become the youngest refugee in the world to be awarded a black belt in taekwondo.
The young athlete was tested by the Jordan Taekwondo Federation and everyone watching was impressed by her performance and self-confidence. Still only a young child, she asked her father if she could go to the children's play city as a reward for her performance.
Doaa is among 16 students to have been awarded black belts at the Azraq Taekwondo Academy in the Azraq Refugee Camp. The Academy is managed by the Taekwondo Humanitarian Foundation (THF) as part of their commitment to empower refugees through taekwondo.