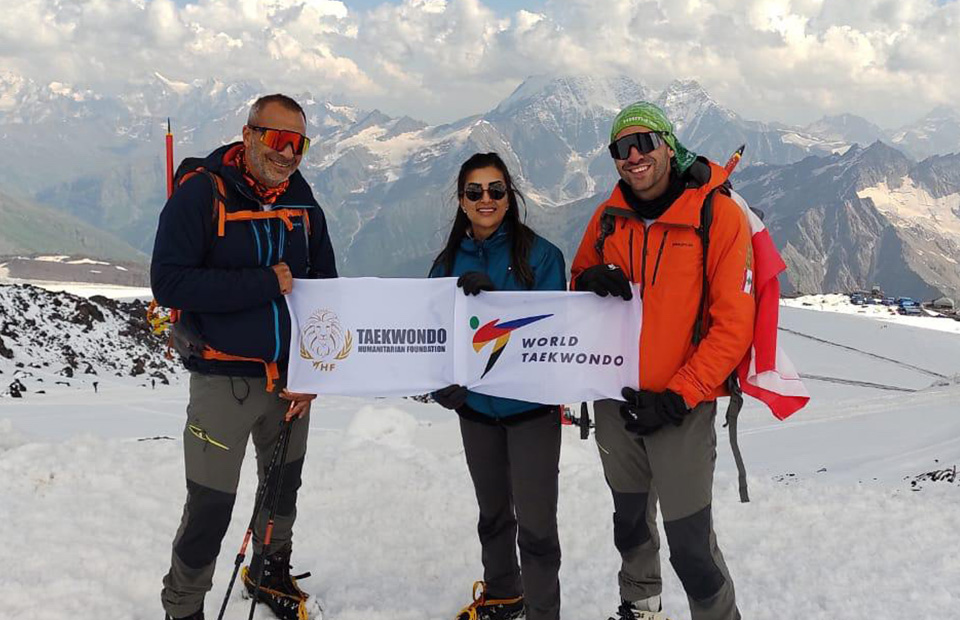 Farah Al Assa'ad, Taekwondo Humanitarian Foundation (THF) Coordinator in Jordan, is set to take on a second of the Seven Summits as she aims to climb Mount Elbrus in Russia to raise funds to support the work of the THF.
Al Assa'ad summited Mount Kilimanjaro – Africa's highest mountain – in February and aims to summit all seven of the world's highest mountains.
As she did when reaching the summit of Mount Kilimanjaro, Al Assa'ad intends to raise the THF and World Taekwondo flag at the top of Mount Elbrus.
"I'm getting chills whenever it comes to my mind that I am on my next journey to climb the highest peak in Europe (Elburs-Russia)," Al Assa'ad said.
"[I am] Hoping to inspire generations to come by raising the Taekwondo Humanitarian Foundation's flag which has been training refugees all around the world, as well as World Taekwondo's flag, the sport that has shaped my personality and I'm grateful forever for being part of my life and for connecting me to a cause I'm proud always representing.
"I'm hoping from you all to support the refugees and help them achieve their dreams."
The THF empowers refugees by provide training and education through taekwondo. The THF currently has produced 12 black belts and hopes to have its first Olympic athlete compete at Paris 2024
Donations are received through our website: https://thfaid.org/donate-now/