The Prime Minister of Turkey, Ahmet Davutoğlu, participated this Tuesday in the inauguration of a gymnasium named after the Turkish Female taekwondo star Athlete, Nur Tatar.
Davutoğlu spoke with several practitioners of taekwondo and even joined some kids on their training.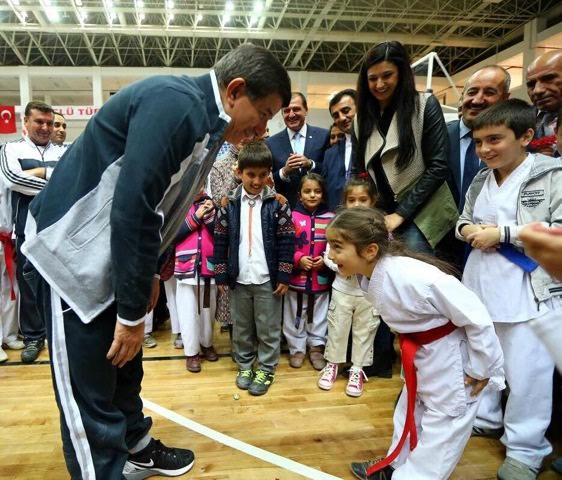 He said to Turkish media, "On one hand, there are those who take hold of youngsters at an early age and take them to uncertainty in mountains for terrorism, and on the other hand, there are those who want to prepare them for the future with the best-designed classrooms, schools, gymnasiums, and art centers."
The gymnasium is located in the Eastern province of Van and is expected to hold trainings and competitions of several sports including taekwondo. It will be called Nur Tatar Sports Hall.
The name comes from the recent taekwondo star Nur Tatar, that won a silver medal at 2012 London Olympics in the Female -67 kg category. She is currently in the 7th position on the Olympic Ranking in that weight.
The Prime Minister also visited the National Team Training Center, where he spoke with athletes and observed trainings of several sports.