SEOUL, Korea (June 5, 2020) - World Taekwondo President Chungwon Choue and the World Taekwondo Athletes' Committee today met via videoconference to discuss how the federation can further assist athletes maintain their mental and physical health and support them prepare for the return of sport.
World Taekwondo is using this time without events to review all aspects of the sport and its organization to ensure that taekwondo emerges stronger from the current crisis. Dialogue with the Athletes' Committee is critical in making sure that athletes' interests and views are heard throughout this process.
World Taekwondo has already been working with the Athletes' Committee to invest in online education and training to keep athletes mentally and physically active. The federation is aiming to further enhance this education, working with the IOC Athletes' Career program, and is looking at ways of generating additional revenue that be put towards an athletes' fund. The Committee was also encouraged to share its views on how to make World Taekwondo more sustainable.
Speaking during today's meeting, World Taekwondo President Choue said:
"The Athletes' Committee has a very important role to play in ensuring that World Taekwondo continues to listen and represent the interests of the athletes. We encourage the Committee to share the views of the athletes on how we should safely return to training and competitions, and together with the Medical Committee will use this to develop guidelines. We have also welcomed their feedback on how athletes are dealing with the current challenges and the ideas they can provide on how we can better help athletes manage their mental health.
"We strongly believe in putting humanity first and that means protecting and promoting all athletes. I have been emphasizing the role taekwondo can play in promoting peace for many years. Peace is not just about stopping wars between countries, it is about stopping conflict between people. It is about having understanding and empathy for others. It is about embracing our differences. Taekwondo promotes these values of unity and respect. We are stronger together, as One World, One Sport Taekwondo."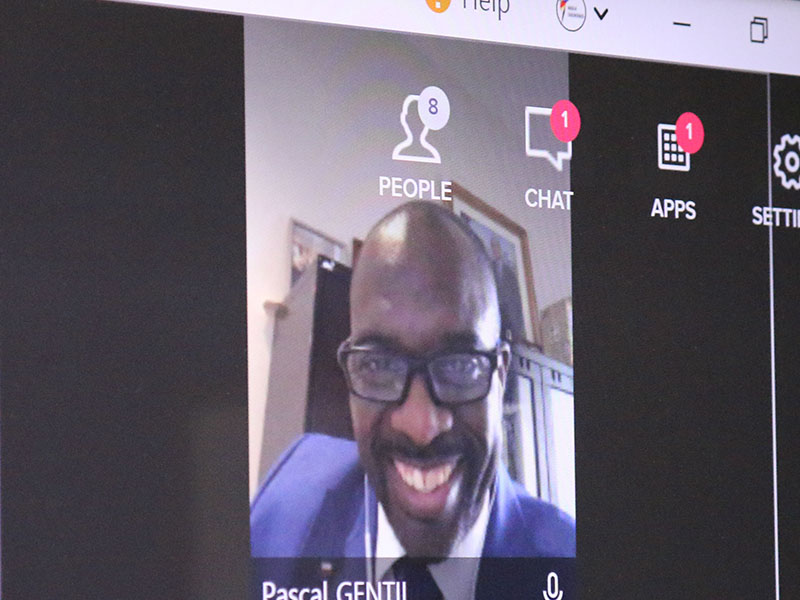 World Taekwondo Athletes Committee Co-Chair Pascal Gentil added:
"I am very proud of the efforts of World Taekwondo. I am happy that World Taekwondo responded very quickly and adapted to the situation to provide online training for athletes and other support. For sure, we have challenges and Olympic qualification is one area we need to address but as a former athlete I hope that Tokyo 2020 will take place next year in the most healthy and sustainable way."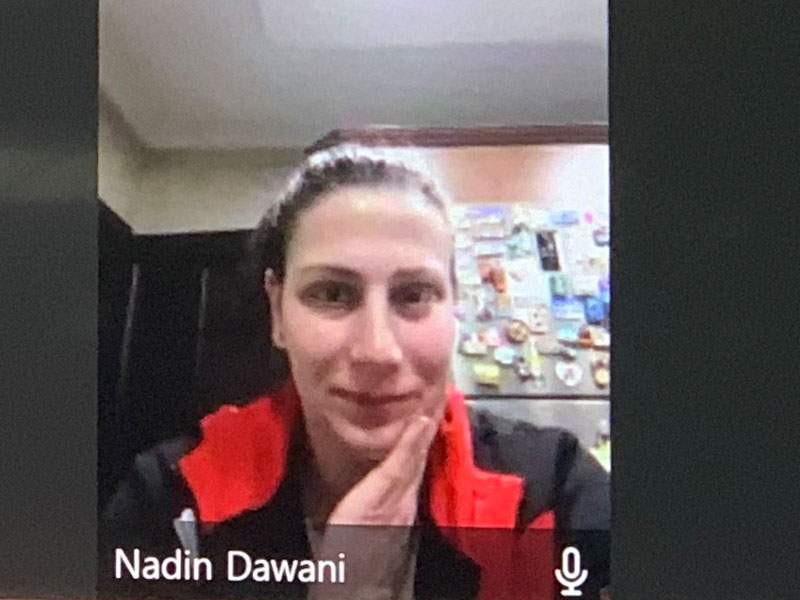 World Taekwondo Athletes Committee Co-Chair Nadin Dawani added:
"Providing education materials for athletes is an area that we are committed to working on and promoting more to support athletes during these difficult times. Athlete safety and mental health is of course our major priority and we need to look at what measures we put in place when competitions do return to make sure that athletes are safe."
Today's meeting was the latest in a series of World Taekwondo Committee meetings that have taken place with the President via videoconference. There are a total of 17 standing Commissions and Committees with one additional ad-hoc Committee dedicated to developing urban and beach taekwondo. To date, 10 of the 18 Committees have met virtually. This includes meetings of the Education, Development, Coaches, Poomsae, Para Taekwondo, Medical and Anti-doping, ad-hoc and Technical Committees to discuss online education, good governance and the development of grassroots taekwondo among other topics.
The Referee, Games, Sustainability, Taekwondo for all, Integrity and Juridical Committees are among those that will meet virtually in the coming weeks.