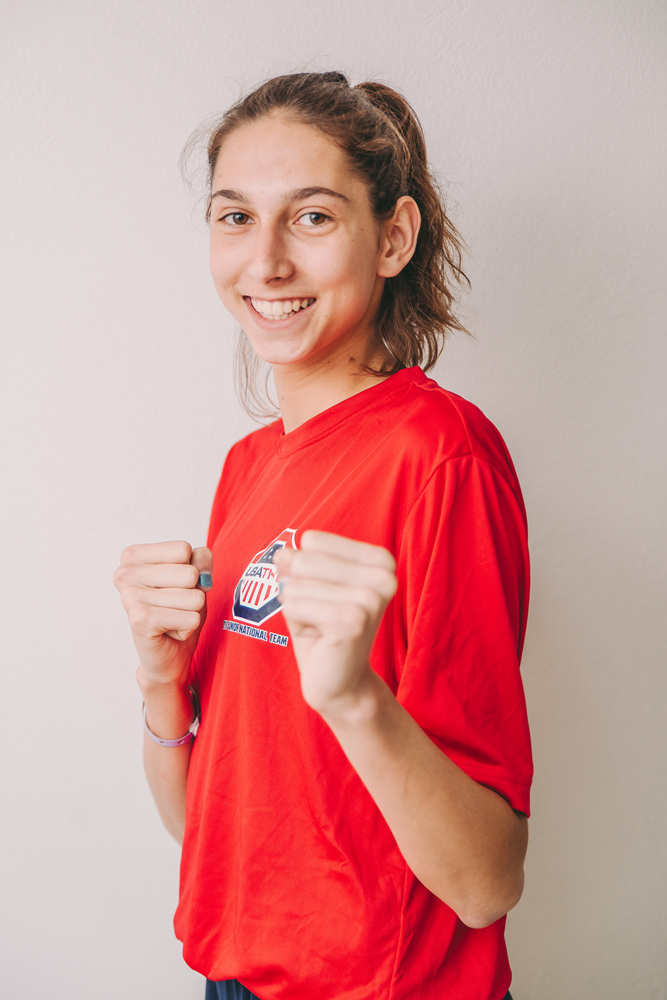 HAMMAMET, Tunisia (April 13, 2018) - A large, screaming crowd can be intimidating for even the most courageous of athletes.
However, it acted as a source of motivation for USA's newly crowned Junior World Champion, Anastasija Zolotic.
Anastasija's coach, Dennis White, explained that the crowd at the World Taekwondo Junior Championships energized the American athlete and pushed her to claim the gold medal in the junior women's -52kg.
"Even though the large crowd was a completely new experience for her, she felt completely uplifted by the roar and support of those shouting her name."
Anastasija landed multiple kicks to the head of her opponent in what was probably the most exciting final of the tournament so far. The high scoring head shots come naturally to this impressive and incredibly strong-minded athlete:
"Aiming for the head isn't something I usually practice in training, but it's something that I and one of my teammates are really good at. It just comes naturally. It's just a reflex I guess."
Anastasija had to fight hard for her junior world title; she was taken to a nerve-racking golden point round, which has not proved prosperous in the past.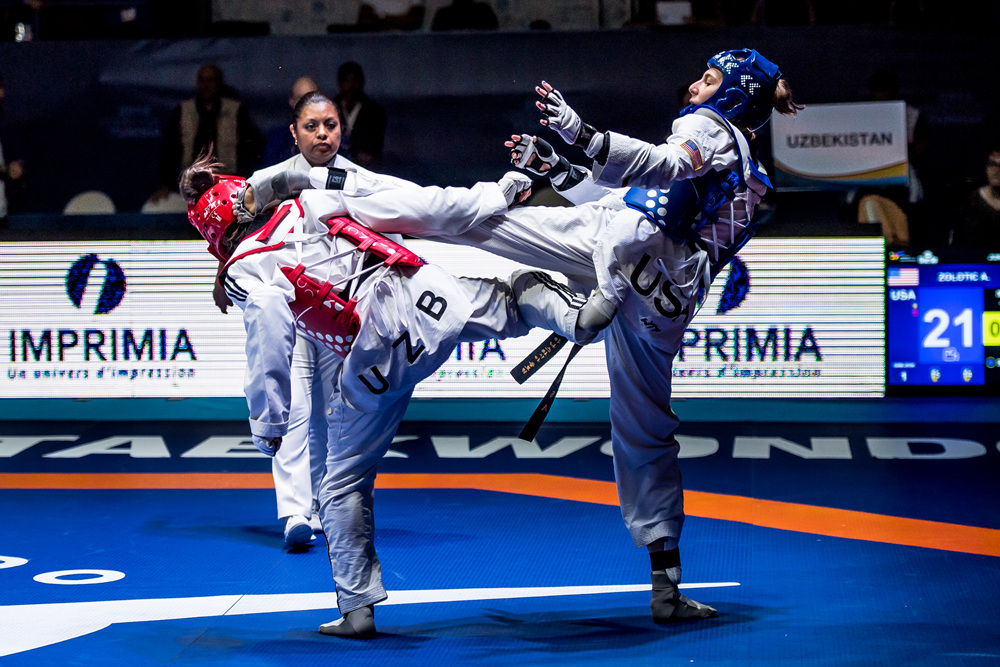 "I usually never win in golden point round. It was a stressful situation! But in the back of my mind I was confident. I knew that I was going to win. It felt like it was my gold medal. I worked so hard for it! It was an instinct to lift my leg up and land the winning point."
And so, inevitably, Anastasija claimed her world title with an emphatic kick to the head.
It is clear that her fighting style attracts the support of Taekwondo fans, even if she doesn't realize it herself.
"I like to just do my best and fight my game. I'm not really about trying to impress anybody. I try to fight how I fight. I guess if that fight (the final) amused many people then that's great!"
Admirably, Anastasija hopes that her performances will inspire others to achieve their life goals:
"I hope to show people that you can come back from losing and always push to achieve your goals. A fighting spirit is all you need. As long as you have that you can practically achieve whatever you want!"
At such a young age, the charismatic Anastasija will be a role model and a source of true entertainment for taekwondo fans for years to come.