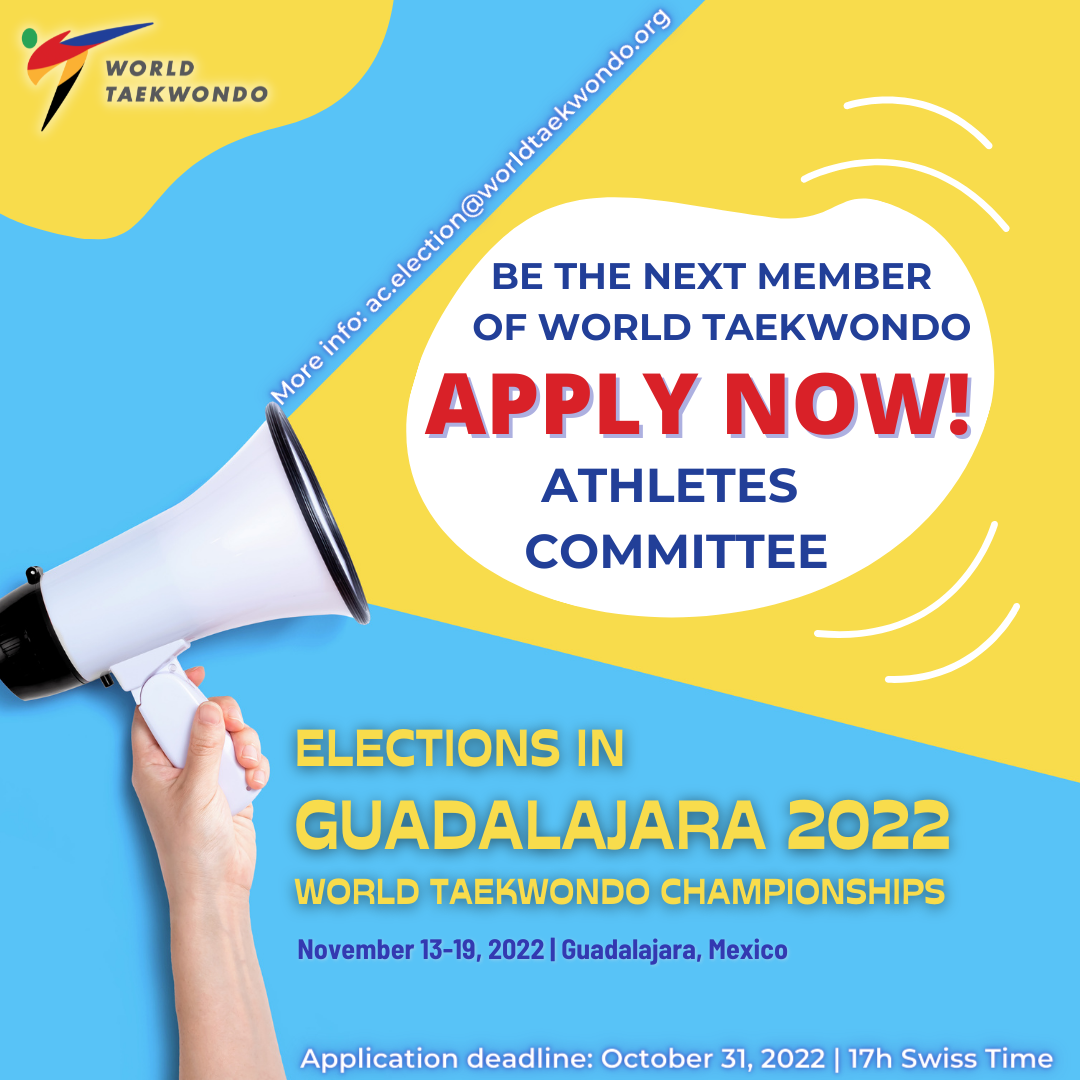 World Taekwondo Athletes Committee Election will be held on November 13-19, 2022 in Guadalajara, Mexico during the 2022 World Taekwondo Championships.

Please read carefully the guidelines by clicking below and submit the required documents to ac.election@worldtaekwondo.org by October 31, 2022, 17:00 Swiss Local Time.
WT will send a confirmation email when his/her application is received. Incomplete or late applications will be rejected.
Please do not hesitate to contact WT Sport & Event department (sport@worldtaekwondo.org), if you have any question regarding the election.
Click to read >> WT Athletes Committee Election Guideline
Click to read >> WT AC Candidature Form (2022)
Click to read >> WT AC Vision Statement (2022)
Click to read >> WT AC Candidacy Certification (2022)