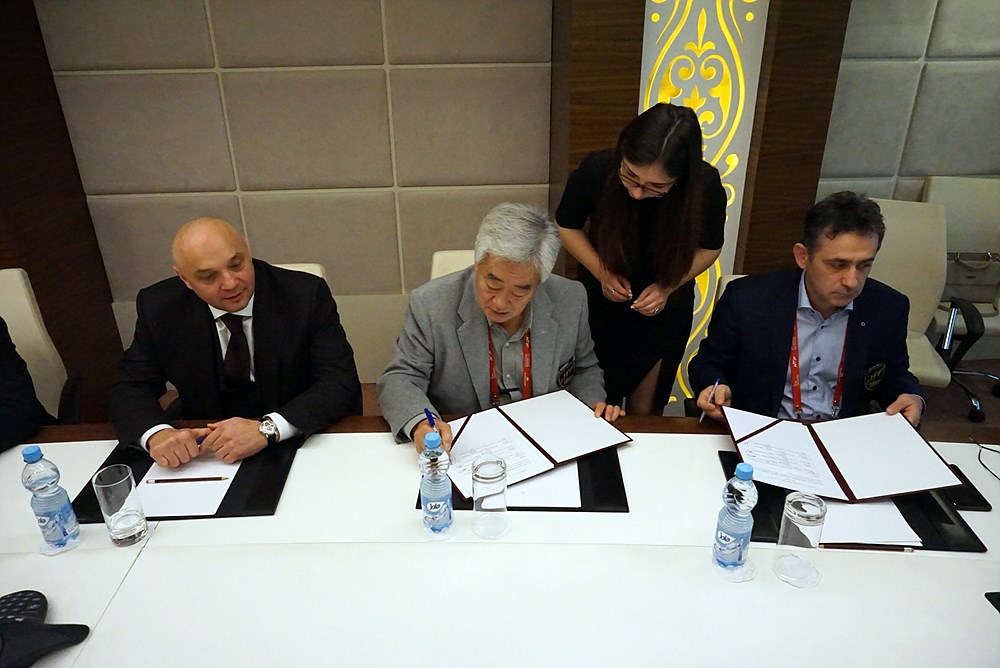 BAKU,
Azerbaijan (Dec. 12, 2016) – A WTF Taekwondo Academy in Moldova came a step closer to realization after WTF President Chungwon Choue, European Taekwondo Union Athanasios Pragalos and Moldovan Taekwondo Federation President Igor Iuzefovich signed amendments to the institution's articles to register new founders.
The meeting took place in Baku, Azerbaijan, prior to the 2016 World Taekwondo Grand Prix Final, which took place in the city.
The initiative kicked off on August 14, 2015 when Choue and Iuzefovich met with Moldovan Prime Minister Valeriu Strelet, who he presented with an honorary black belt. The three discussed the creation of the academy at the meeting.
The same day, Choue met Moldovan Minister of Sports Loretta Handrabura who was fascinated with the idea of the academy in Moldova. She also proposed adding taekwondo to the national school curriculum as an optional discipline.
These promising developments all proceed apace.