BURNABY, Canada, (Nov. 15, 2016) - One day prior to the opening of the 2016 World Taekwondo Junior Championships, the president of the Taekwondo Humanitarian Foundation, or THF, and the mayor of Burnaby, the host city of the championships, announced that the two bodies will sign a memorandum of understanding to jointly assist refugees in the city.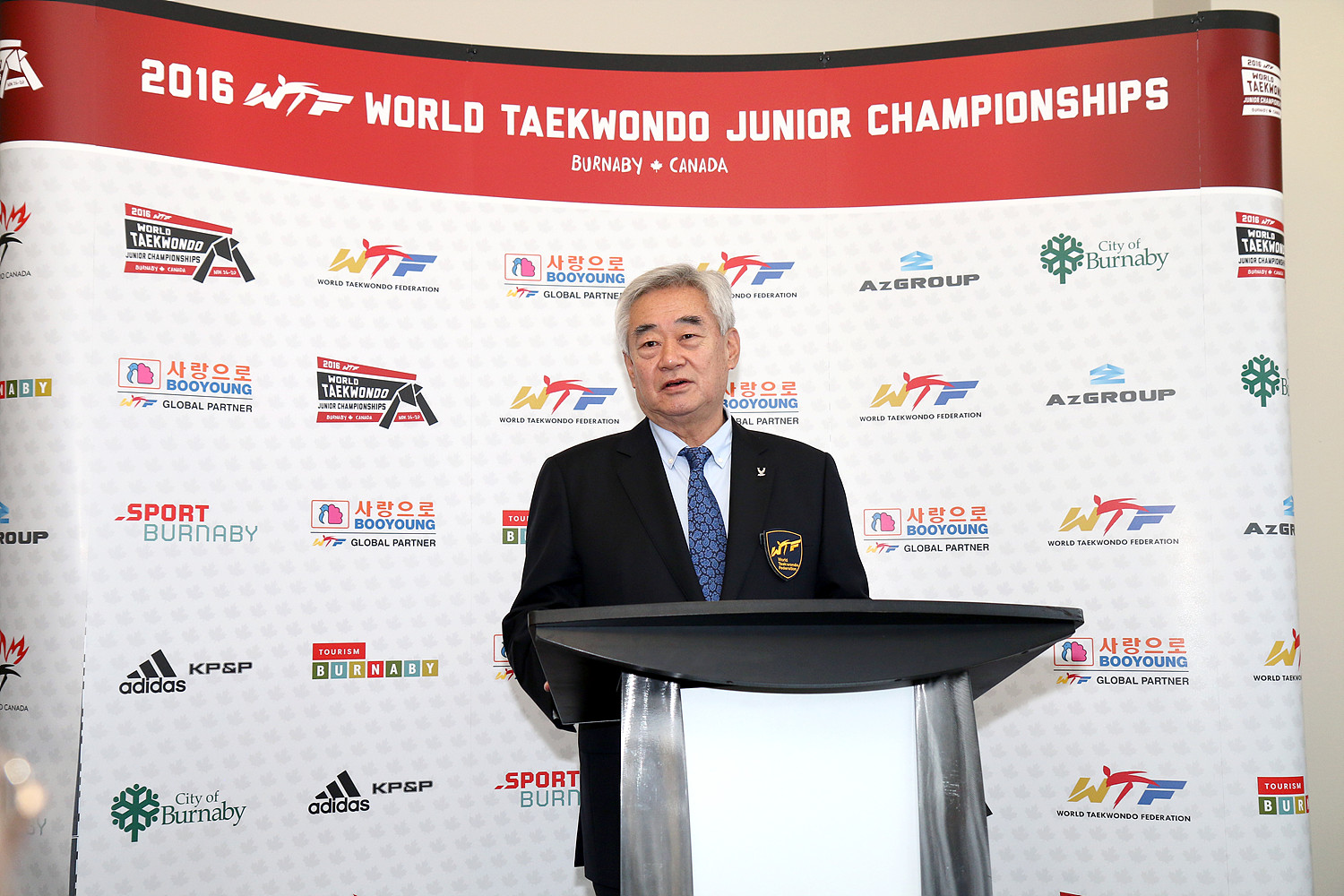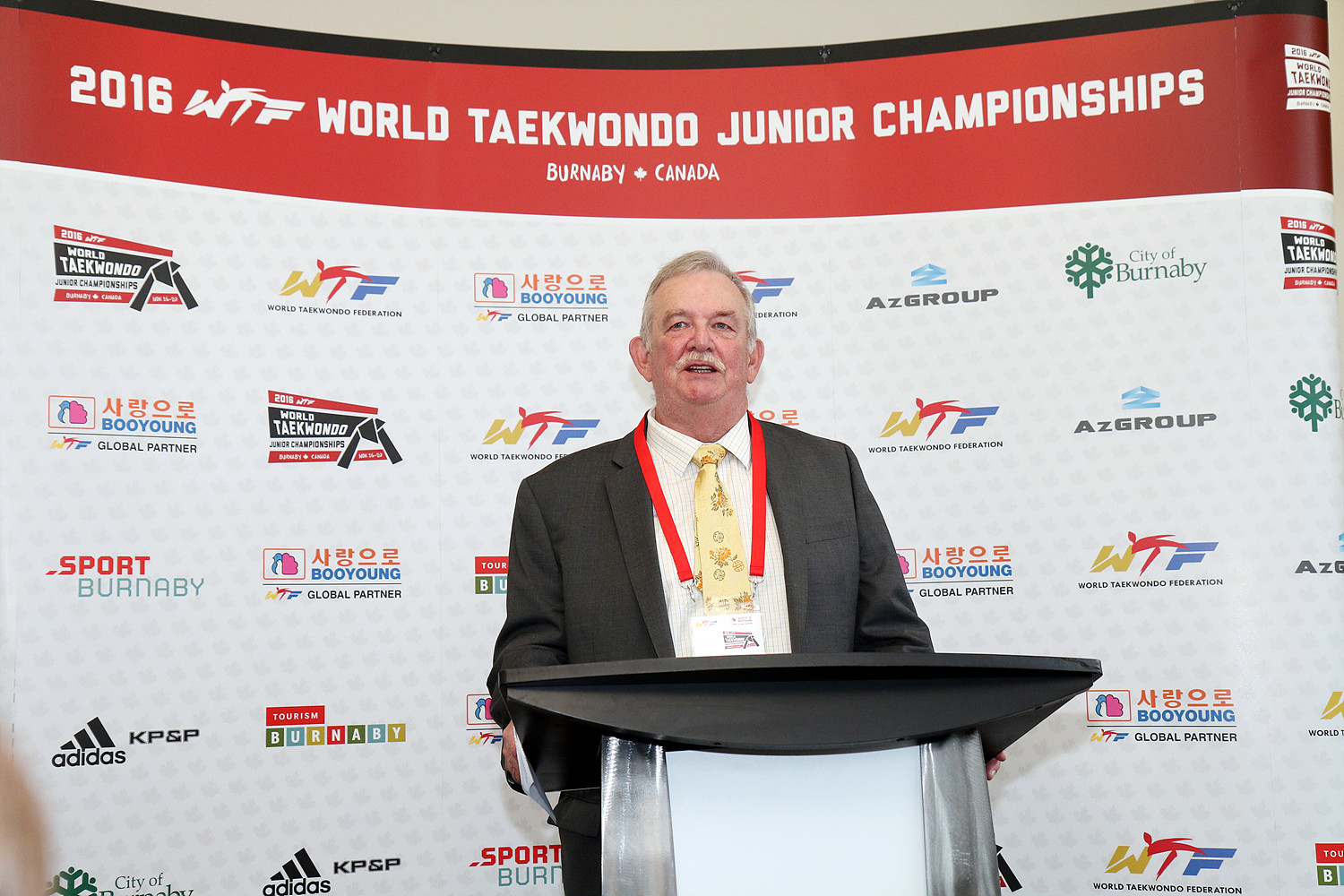 THF and WTF President Chungwon Choue and Burnaby Mayor Derek Corrigan announced at a press conference that the THF, a WTF initiative that empowers refugees and displaced persons worldwide by teaching the art and sport of taekwondo, would work together with Burnaby to assist refugees who have settled in this diverse and multicultural city on Canada's West Coast.
The agreement will be part of the legacy of the Junior Championships.
Earlier, in a reception held at Burnaby City Hall for Choue and the WTF Council, Corrigan had explained that his city was "really thrilled" to host the championships, which, with 846 athletes and 458 officials registered, and 102 countries represented, is the biggest World Junior Championships to date. He added that taekwondo is not just a sport, but a martial art that teaches practitioners "how to be successful in life."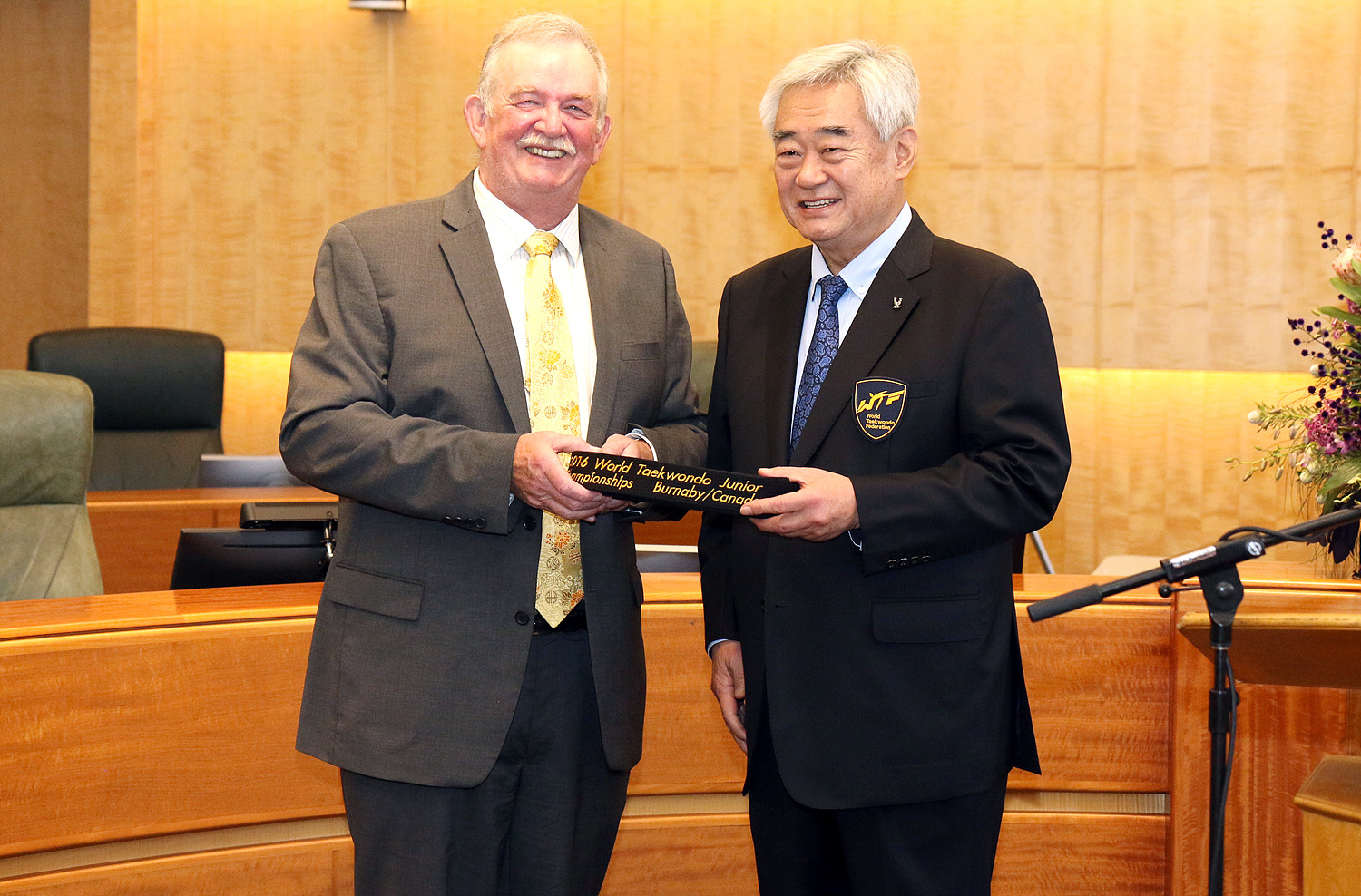 Choue said that the warmth of the city's welcome was such that, "I feel I am already a citizen of Burnaby." He then presented Corrigan with an honorary black belt - which the mayor joked he would wear at his next City Council meeting.
In the press conference, MC Tony Kook noted that the Junior Championships are the biggest international sporting event to be held in Canada since the 2010 Winter Olympics.
Also at the press event, British Columbia Minister of Technology, Innovation and Citizens' Services Amrik Virk – himself a long-term martial artist – explained how the province prioritizes sport. He noted that British Columbia has invested some $1 billion in sports promotion, to the point that the province, while only representing 13 percent of Canada's population, has supplied the country with 30 percent of its national athletes.