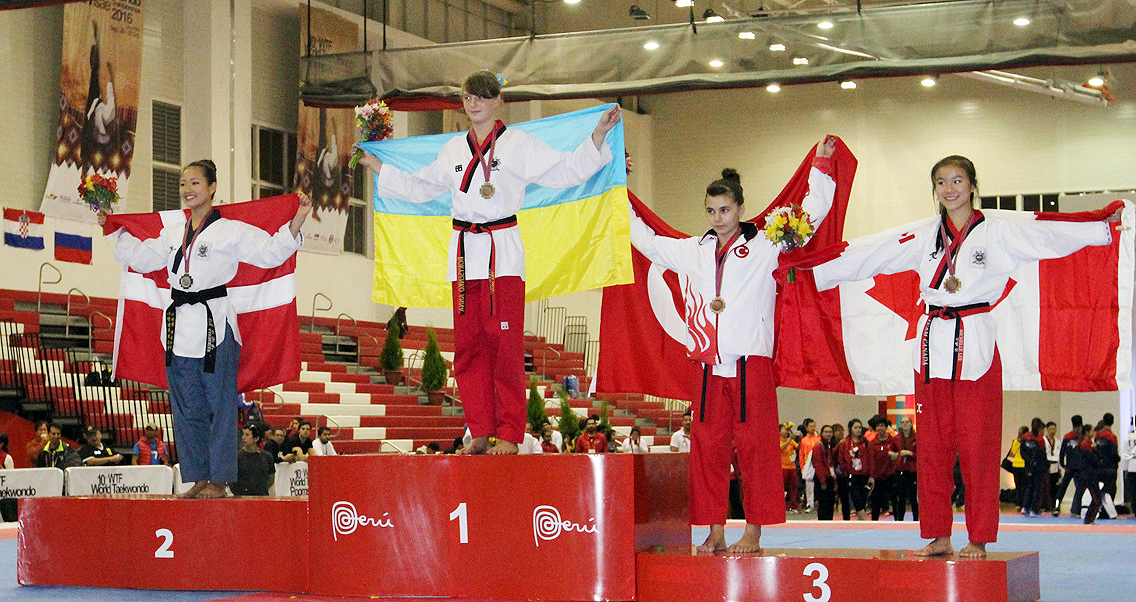 LIMA, Peru (October 1, 2016) - The 3rd day of the 10th World Taekwondo Poomsae Championships in Lima, Peru, delivered a total of eight gold medals to seven different countries across the individual, pair and team competitions.
China, Thailand, Turkey, Republic of Korea, Australia, USA and Ukraine all claimed gold medals during a successful third day of the Championships.
The results can be found below:
In the Recognized Poomsae teams male under 30 division, China defeated Chinese Taipei for the gold medal, with Iran and the Philippines winning bronze medals.
Thailand beat Chinese Taipei to gold in the junior female division of the team competition, with Vietnam and China claiming bronze medals.
In the pairs over 30, Turkey were victorious as Iran took the silver and Chinese Taipei and Brazil won bronzes.
In the individuals category, the Republic of Korea' Kwang-ho Park won the gold medal in the men's under 30. China's Yuxiang Zhu, Iran's Mahdi Jamali Fashi and the Philippines' Rodolfo Reyes Jr. joined the Republic of Korea on the podium.
In the individuals men's over 65, Australia's Barry Jordan claimed the title ahead of Great Britain's Michael Pejic (silver), Brazil's Moyses Takanohashi (bronze) and Bruce Gallup of the USA (bronze).
Thoa Nguyen of the USA won the gold medal in the individuals female under 50. Germany's Candida Tunkel won silver and Russia's Tatiana Parfenenko and Sweden's Charlotte Dahlqvist took the bronze.
In the Freestyle event, Turkey claimed their second gold medal of the day in the pairs over 17. The USA won the silver medal with China and the Philippines claiming bronze medals.
Ukraine beat Denmark to the Freestyle individuals female under 17 title, with Turkey and Canada winning the bronze medals.
A record 760 athletes from 55 countries are competing at this year's World Championships with a total of 36 gold medals awarded in both Recognized Poomsae and Freestyle Poomsae. The Championships can be watched live on the WTF YouTube Channel and will conclude tomorrow.