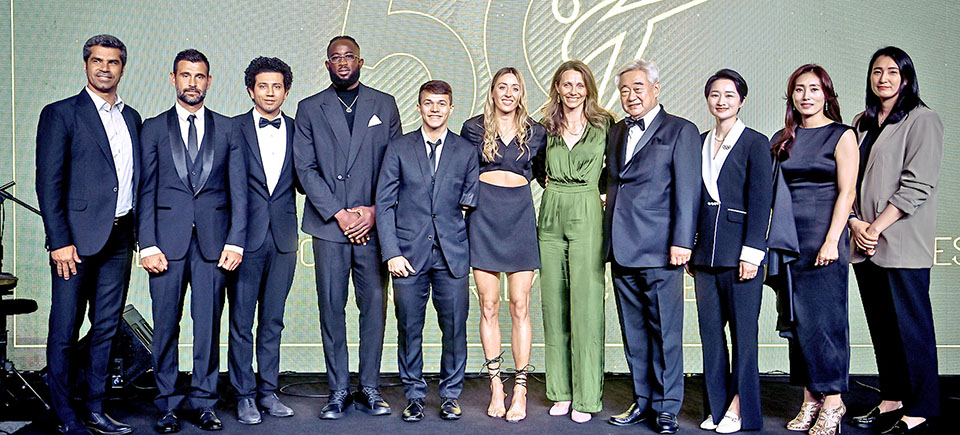 BAKU, Azerbaijan (May 27, 2023) - The World Taekwondo family tonight celebrated the 50th anniversary of its founding with an outstanding Golden Jubilee Gala Dinner which honoured some of the Member National Associations and athletes who have played an integral role in the sport's success over the last 50 years.
The Gala Dinner was held in the iconic Heydar Aliyev Centre with around 450 guests in attendance including World Taekwondo Council members, MNAs and referees as well as VIP guests – IOC Vice President Ser Miang NG and Mr. Farid Gayibov, Minister of Youth and Sports in Azerbaijan. The event was held on the eve of the 50th anniversary to coincide with the founding anniversary of Azerbaijan.
The 17 MNAs – South Korea, Austria, Brunei Darussalam, Cambodia, Chinese Taipei, Colombia, Cote D'Ivoire, Germany, Guatemala, Hong Kong, Japan, Malaysia, Mexico, Philippines, Singapore, Uganda and USA – that attended the inaugural World Taekwondo General Assembly on 28 May 1973 were presented with special awards. A commemorative video of the 50th anniversary was also played for the attending guests.
Awards were presented to two outstanding male and female athletes from each Olympic Games Taekwondo has featured in, starting from Sydney 2000 up to most recently Tokyo 2020 where Taekwondo also featured in the Paralympic Games for the first time. The athletes were selected by an ad-hoc nomination committee based on the following criteria.
Priority given to Olympic multi-champions (e.g. 2-time gold medalists)

Medalists from regions without a Taekwondo Olympic gold medal

Superior Taekwondo skills and competitiveness

Regional representation.
The awarded athletes are:
Sydney 2000 Olympic Games

Michail Mouroutsos – Greece (M-58kg)

Jung Jae-Eun – Korea (W-57kg)

Athens 2004 Olympic Games

Chu Mu-yen – Chinese Taipei (M-58kg)

Chen Zhong – China (W+67kg)

Beijing 2008 Olympic Games

Hadi Saei – Iran (M-80kg)

Wu Jingyu – China (W-49kg)

London 2012 Olympic Games

Servet Tazegul – Turkey (M-68kg)

Hwang Kyung-seon –Korea (W-67kg)

Rio 2016 Olympic Games

Cheick Sallah Cisse – Cote d'Ivoire (M-80kg)

Jade Jones – Great Britain (W-57kg)

Tokyo 2020 Olympic Games

Ulugbek Rashitov – Uzbekistan (M-68kg)

Milica Mandic – Serbia (W+67kg)

Tokyo 2020 Paralympic Games

Nathan Torquato – Brazil (M-61kg)

Lisa Gjessing – Denmark (W-58kg)
The evening ended with a spectacular drone show which lit up the skies of Baku to bring a night of celebration to a close.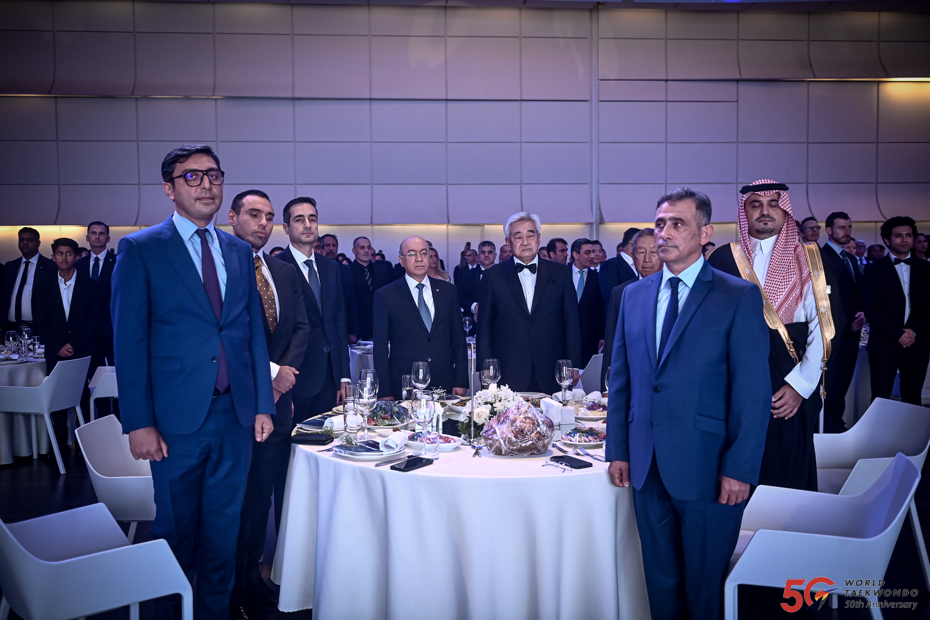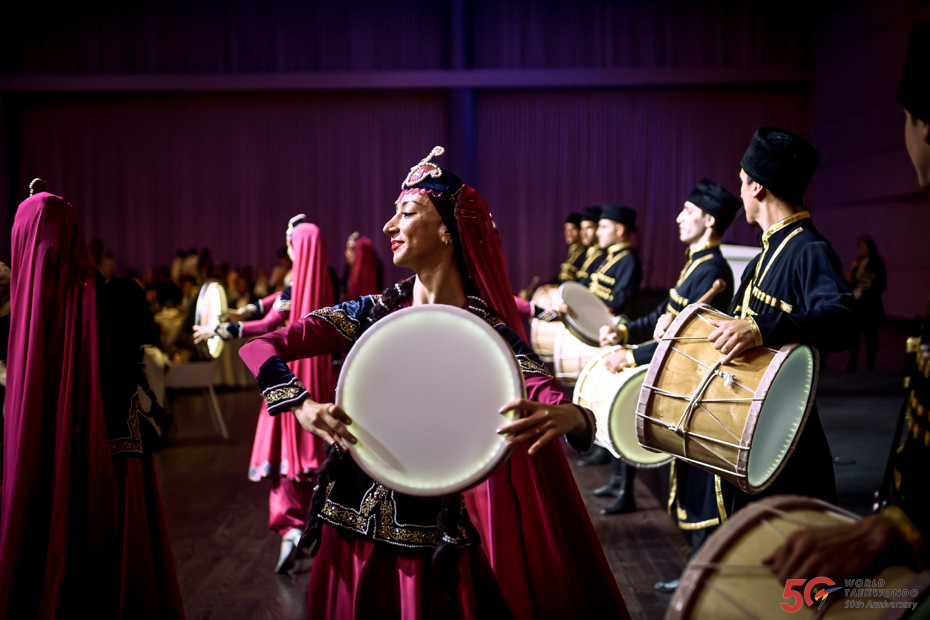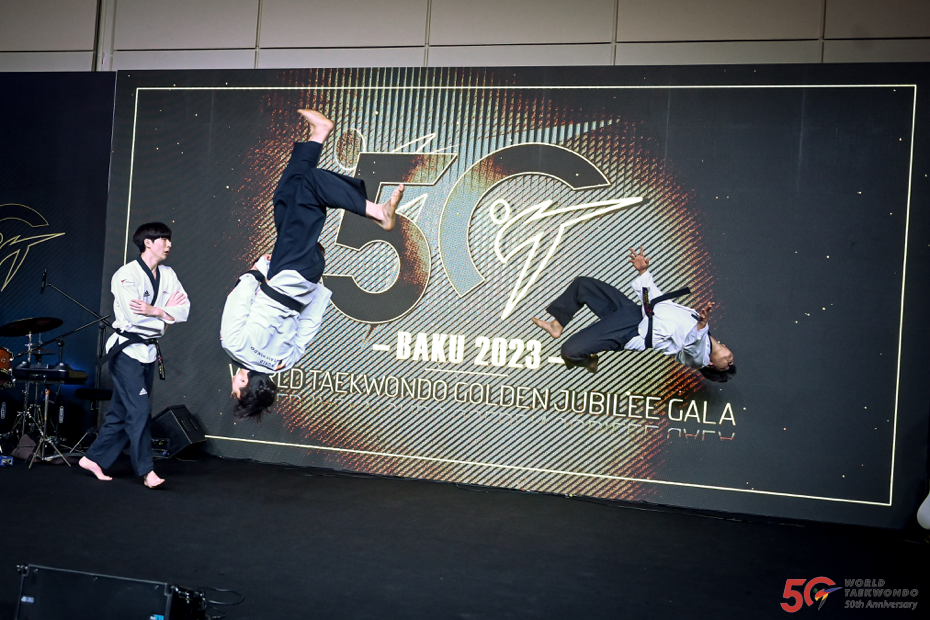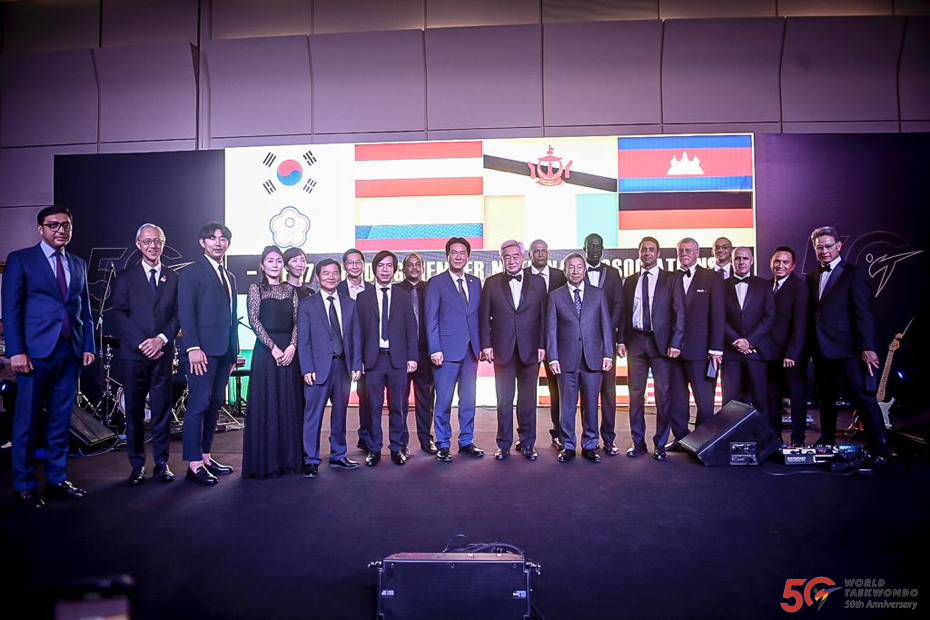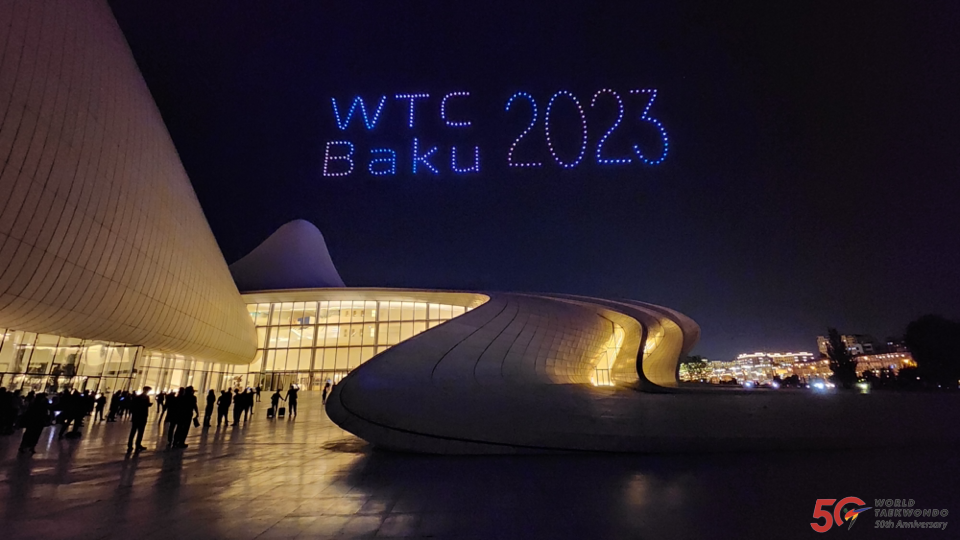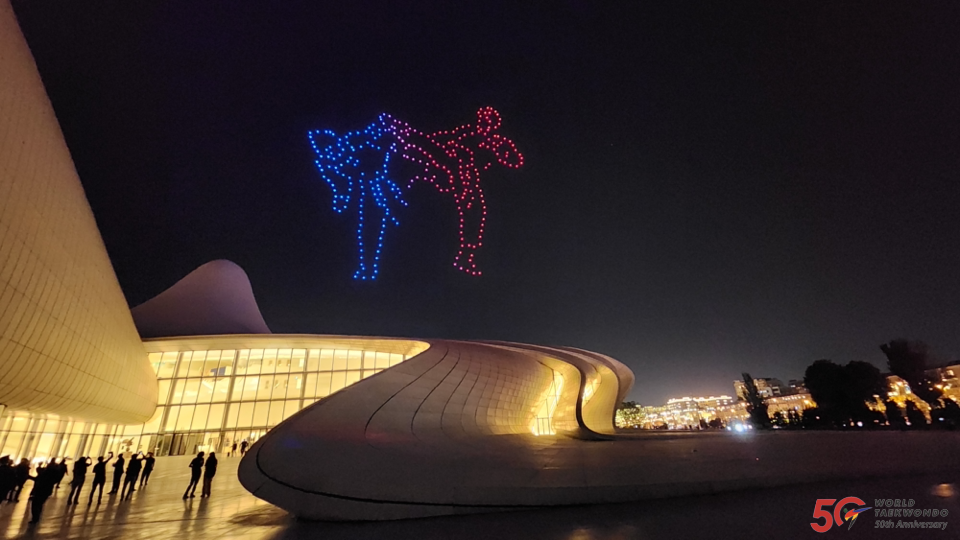 Click here for more photos