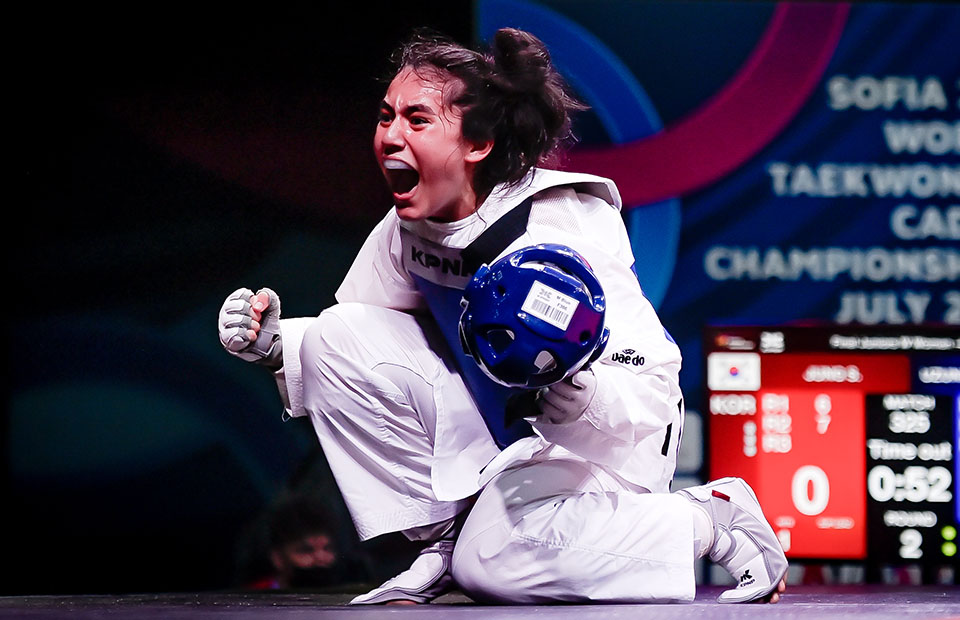 No more than three week's have passed since Sude Yaren Uzuncavdar won gold at the Sofia 2022 World Taekwondo Junior Championships, but the young Turk already has her sights set on her next goal.
Sude Yaren won gold in the W+68kg in Sofia, overcoming Korea's Sugee Jung in the final.
Such was the quality of her performances in the Bulgarian capital that Sude Yaren not only left as a Champion but also as the women's Most Valuable Player (MVP) for the whole competition.
"Being chosen as the best among the best is a wonderful feeling," Sude Yaren said. "It is an important place in my career that I will never forget!"
"I am very happy and proud. I can't find words to describe my feelings. I am incredibly happy that our hard work has paid off."
"I went through tough times before the tournament, but at that moment when I became the World Champion and ran with the flag, I felt that all the difficulties I experienced were worth it. And I will work harder to experience that feeling again.
"After becoming the World Champion, my goals and responsibility increased even more. It changed my perspective on life and my thoughts. What doesn't change is my character and training."
Sude Yaren's character certainly seems to be that of a Champion. And she does not lack self-belief for someone so young.
"I believe that I will become the World Champion in the Seniors category, insha'Allah."
Up first is next month's Paris 2022 World Taekwondo Grand Prix. It will be the first time Sude Yaren has competed at a senior level.
For any young athlete this could be a very daunting prospect. But not for Sude Yaren. She is taking it in her stride and setting her sights high.
"It will be very exciting to compete among the best athletes in the world and to fight fiercely, and I am happy to be involved in such an organization at my age. My goal is to win the gold medal in the Grand Prix, as in every Tournament, and be at the top of the podium."
And then next it's the Olympics.
"As an athlete, my biggest dream is the Olympics and I feel that I am closer to this dream day by day. I will do my best to compete and win a medal in 2024."
Whether she will be able to reach this level remains to be seen but one thing is clear it won't be her drive or ambition which gets in her way.