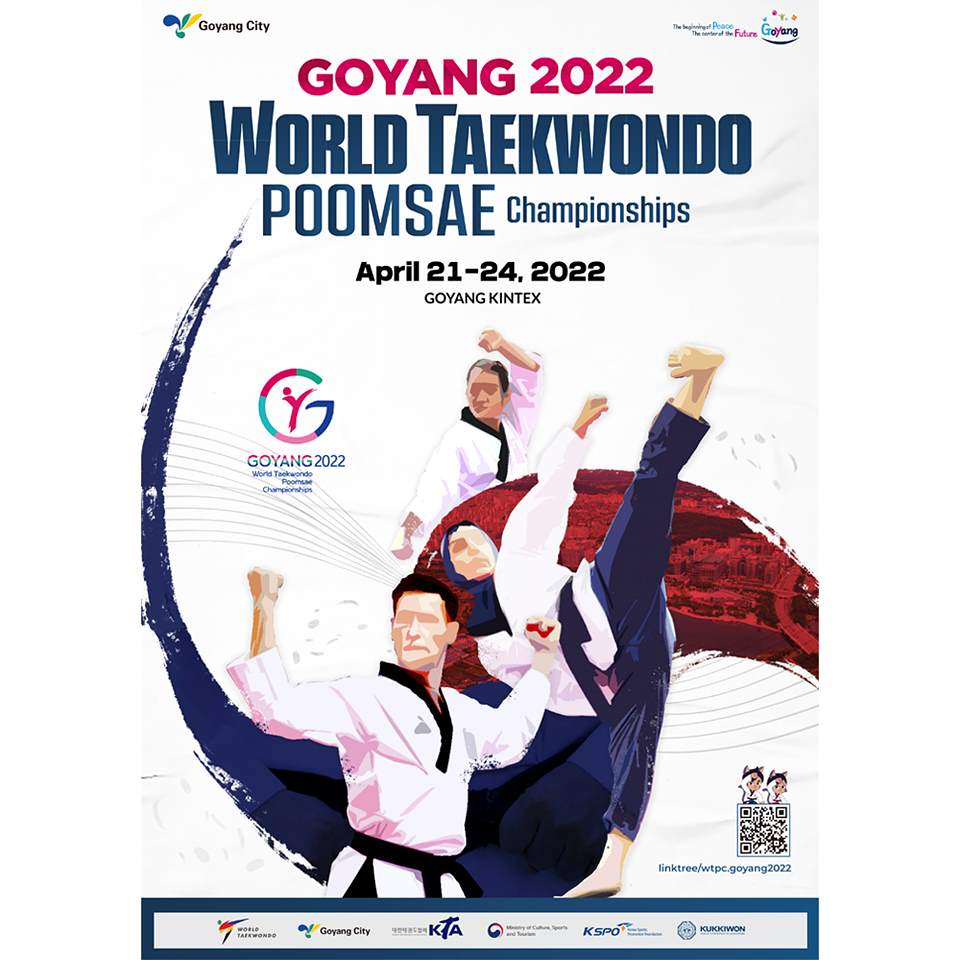 SEOUL, Korea (Apr 19, 2022) - The Goyang 2022 World Taekwondo Poomsae Championships is set to get underway on April 21-24 as a record 760 athletes and 224 officials from 63 countries will take part in the event after a four-year break.
The event was last held in Taipei 2018 with the 2020 edition cancelled due to COVID-19 and the world's best athletes will soon be gathering at the International Exhibition Center (KINTEX) in Goyang City to showcase their talents to the world. During the height of the COVID-19 pandemic, Poomsae rose dramatically in popularity as World Taekwondo hosted a series of online championships to allow athletes to continue to practice the sport while forced to quarantine at home.
Among the athletes set to compete in Goyang, will be cadet athlete from Ukraine. World Taekwondo stands in solidarity with the people of Ukraine and has encouraged the global Taekwondo family to support the Ukrainian community in any way they can.
World Taekwondo President Chungwon Choue said:
"We are delighted to be able to host the World Taekwondo Poomsae Championships in-person once again. At a time when many countries around the world were in lockdown, Poomsae provided a welcome distraction and kept people connected and active while in the safety of their own homes. The accessibility of online Poomsae meant it was open to everyone and it helped to develop the sport around the world.
"While we will continue to deliver online competitions, we have missed being able to bring athletes together in-person to share the beauty and love of the sport. In Goyang we will be able to feel that connection and the solidarity of the World Taekwondo family, first hand. These World Championships will show the growth of our sport and reflect we are successfully moving in a new direction."
The World Championships will be live streamed for the first time on the World Taekwondo YouTube channel to meet the growing demand for the sport.