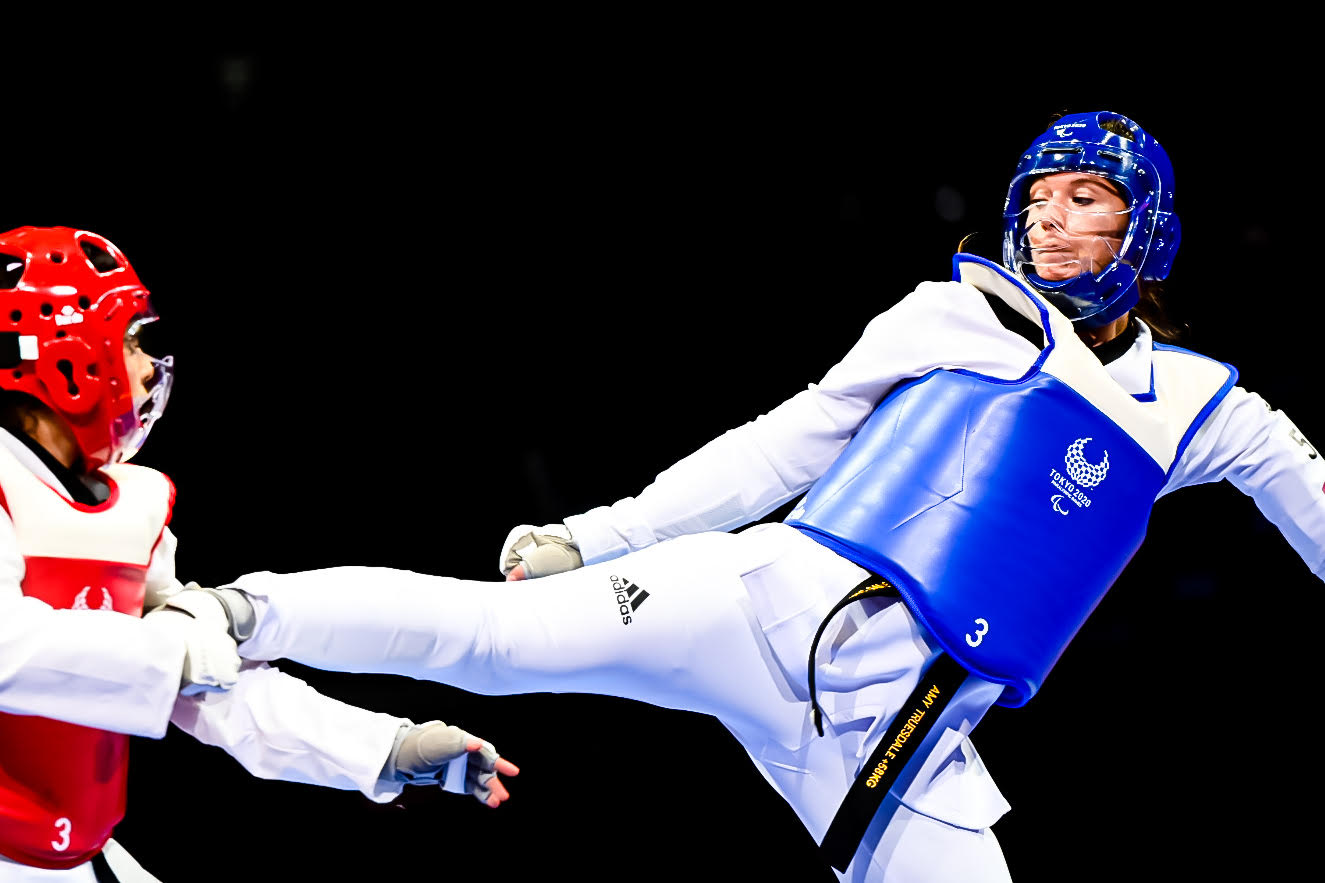 It was 'close, but no cigar' for some of the +58 kg and +75 kg categories' less heralded fighters as the divisions' best all qualified for the Paralympic semifinals on Para Taekwondo's final day of action at Tokyo 2020.
CHIBA, Japan (September 4, 2021) - Top-ranked fighters make up seven of the eight semi-finalists, as they successfully batted away challenges by their lower-ranked opponents.
In the -58 kg category, Great Britain's Amy Truesdale got the ball rolling on adding a Paralympic gold to her 2017 world championship by besting Moroccan rival Rajae Akermach 42-27 in the quarterfinal.
She will face Uzbekistan's No. 3 ranked Guljonoy Naimova, who didn't make any friends in the host country by beating Japan's Winter Paralympics hero and 2019 world championship bronze medalist Shoko Ota 37-12 in the quarterfinal.
In the other bracket, Brazil's No. 2-ranked Debora Menezes pulled away from Mexico's Daniela Martinez 24-12 to get her Paralympic Games going.
"I came here to be the champion", she said after her match., "It doesn't matter who I fight."

The reigning world champion will face Ukraine's Yuliya Lypetska in the semi-final after the Ukrainian surprised her top-seeded K43 rival Seyma Emeksiz Bacaksiz 22-10 in the quarterfinal. She saved her best for the biggest stage, as it was the first time she had beaten Bacaksiz.
+75 Top Seeds Made to Work to Qualify
The USA's top-ranked Evan Medell had to be careful in his quarterfinal match against Libya's Mohamed Abidar as he nursed a two-point lead into the final 10 seconds. The No. 1-ranked fighter's dream of claiming Paralympic gold before winning a world title stands intact after seeing off his African rival 22-19.
He'll meet an old foe in the semi-final as he faces Croatia's former world champion Ivan Mikulic for a chance to move to the Paralympic final.
"The next fight will be much harder", Mikulic said ahead of his match with Medell. "I think I will win, but we will see."
Like Medell, Iran's No. 2-seeded former world champion Asghar Aziziaghdam was in danger of missing out on his chance for Paralympic glory as the final buzzer approached.
A well-timed coach's challenge, followed by a tense, but successful Golden Point round victory over Costa Rica's Alfred Molina means he'll advance to the semi-final to face another former world champion – RPC's Zainutdin Ataev.
"I've beat him a couple of times before", Aziziaghdam said, "But this tournament is more important … the pressure here is incredible."
Japan's Ota, Costa Rica's Molina Highlight Hopes for Bronze
Japan's Ota still hopes to give her home country fans one final moment to cherish at the 2020 Paralympic Games by claiming a bronze medal on home soil. She'll have to work for it though, as she needs to win her next three fights, starting against France's former world champion Laura Schiel.
Costa Rica's Molina looked sharp before narrowly falling out of gold medal contention. He regrouped to get past Aruba's popular Elliot Loonstra to set up a bronze medal matchup against Libya's Abidar. The winner will face either Medell or Mikulic for a bronze medal.
"I was here to fight for gold", Molina said, "But now I'm fighting for bronze – I believe I can win that medal."
The semifinals begin at 18:00 JPN time, with the +58 kg gold medal final set for 21:00 and the +75 kg final set for 21:15.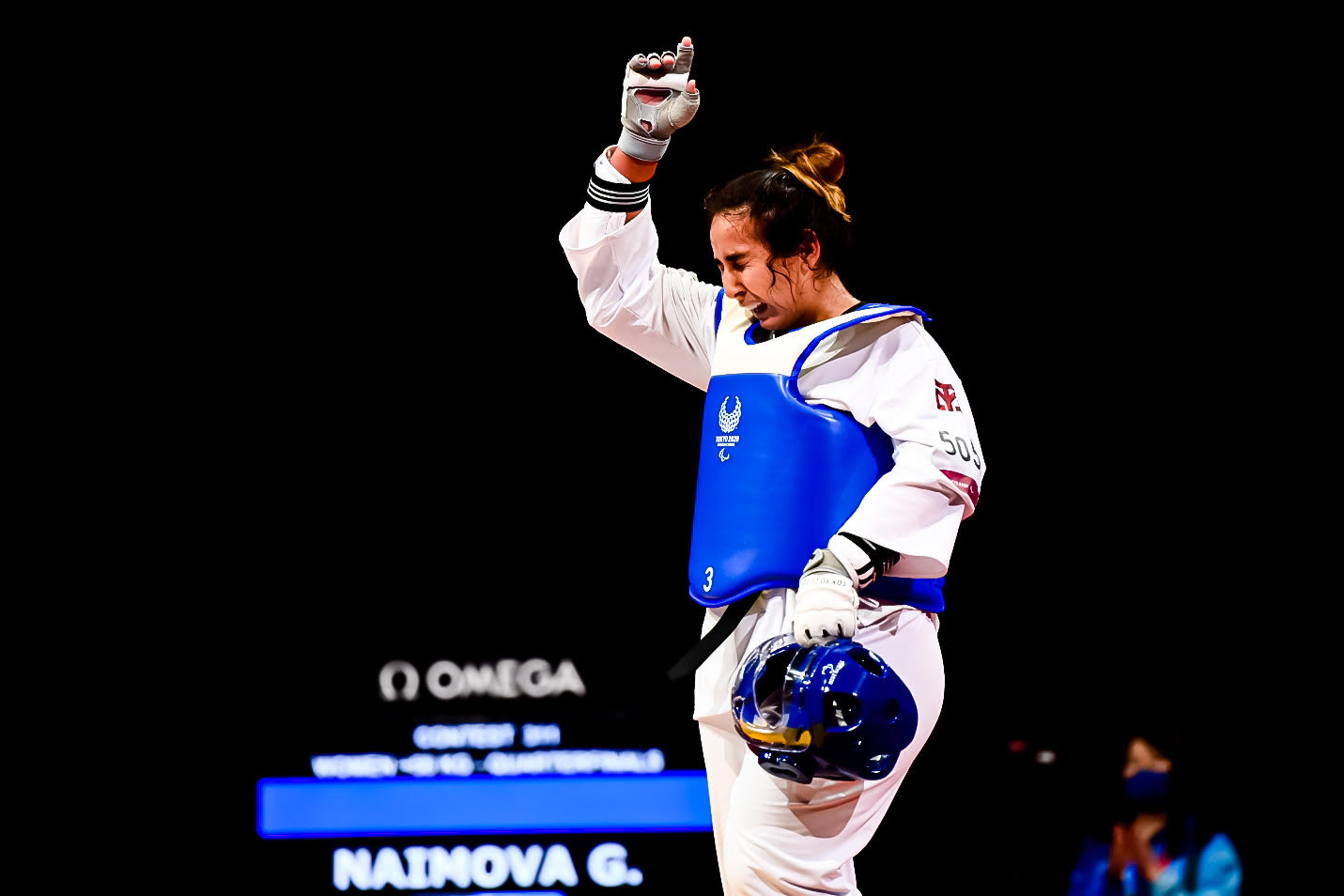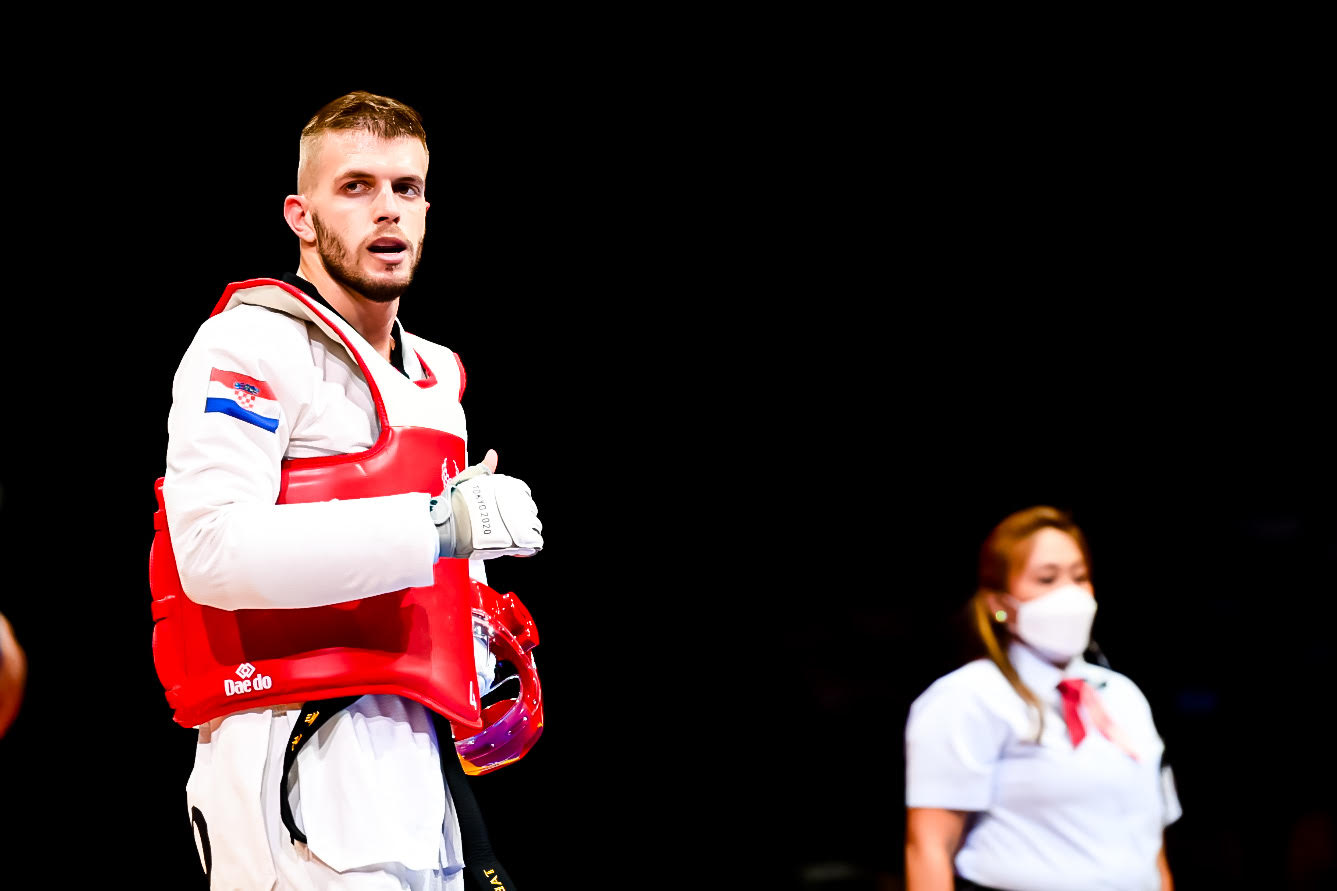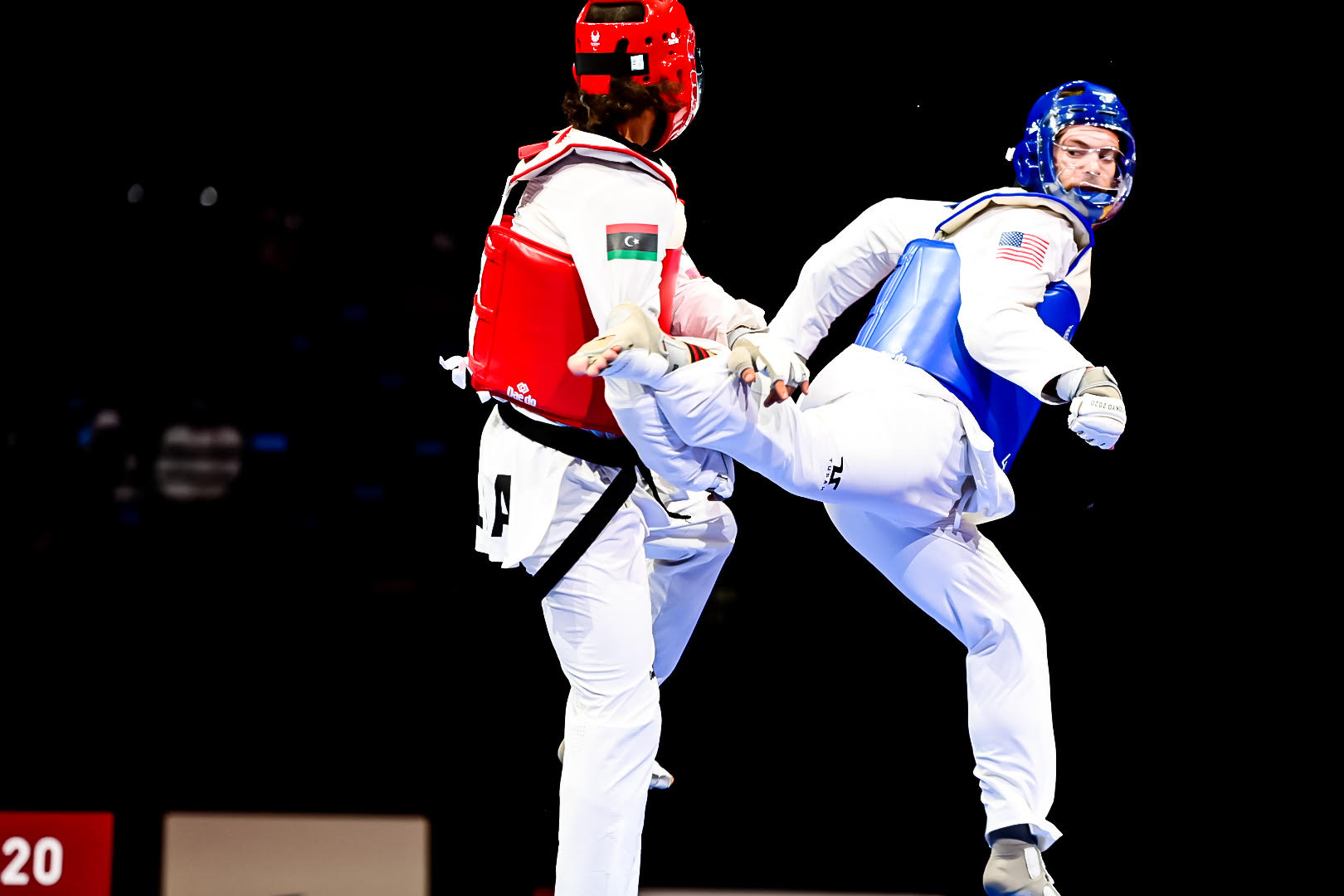 For up-to-date results, please check the World Para Taekwondo Facebook page at https://www.facebook.com/WorldParaTaekwondo or download the official Olympics app.
-- Lee Reaney