Gjessing gets her long-sought-after gold in -58 kg, while teen Garcia Lopez settles the debate as to who is on top of the -75 kg division in a day that had Para Taekwondo's beauty, athleticism, and strategy on full display.
CHIBA, Japan (September 3, 2021) - There were some surprises during action on day two of the Paralympic Games but at the end, it was two of the sport's biggest stars that ended up as Para Taekwondo's newest Paralympic champions.
Both categories featured highly anticipated matchups between the division's strongest fighters, allowing Denmark's Lisa Gjessing and Mexico's Juan Diego Garcia Lopez to settle any debate as to who is the top fighter in their division.
Gjessing came into the event with something to prove after seeing her seven-year win streak snapped by Brazilian star Silvana Cardoso.
In a chess match of strategic taekwondo, Gjessing managed to edge past her talented rival 8-6 in a semi-final that will be studied for years to come. The tense encounter saw neither fighter put together a lead of more than three points.
The new Paralympic champ said that Cardoso's billing as 'the hottest [streakiest] fighter in Para Taekwondo right now' fueled her desire to win.

"I wanted to say – it's gonna be not true", she said with a laugh.
She would put an exclamation point on her sterling career with a 32-14 win over British newcomer Beth Munro to complete her quest for Paralympic gold.
"I can't describe having this goal for so many years and now standing here with the gold medal – it's crazy", she said.
Likewise, the -75 kg final featured a masterclass of strategy and skill between the two fighters that have claimed every world championship in the division for the last decade.
The long-awaited matchup was the first time reigning world champion Garcia Lopez had faced Iran's four-time world champion Mehdi Pourrahnama.

"It was a hard game, very strategic", the teenage Paralympic champ said afterwards. "I knew that it was complicated but not impossible. I had to focus – I couldn't lose my mind because then he'd attack … I don't have words to describe all the happiness I have right now."
It was a stinging defeat for the 'Iranian Hurricane', who hasn't missed a world championship since competing at Para Taekwondo's first worlds as a 13-year-old in 2009. Brazilian Paralympic champ Nathan Torquato mentioned the night before that he dreamed of matching the success of Pourrahnama.
"Now this division has a new No. 1", Pourrahnama admitted afterwards, "But I figured out a few things for next time."
Great Britain's Munro Emerges as Para Taekwondo's Newest Superstar
In the biggest surprise of the day, Great Britain's Beth Munro – competing in just her second international competition – upended Turkey's No. 4-ranked Gamze Gurdal and China's No. 2-ranked reigning world champion Yujie Li on the way to her historic silver.
"Originally, I never competed in any martial arts at all. Until the end of 2019, I never punched or kicked a person in my life, honestly", she said. "This is a fantastic achievement!"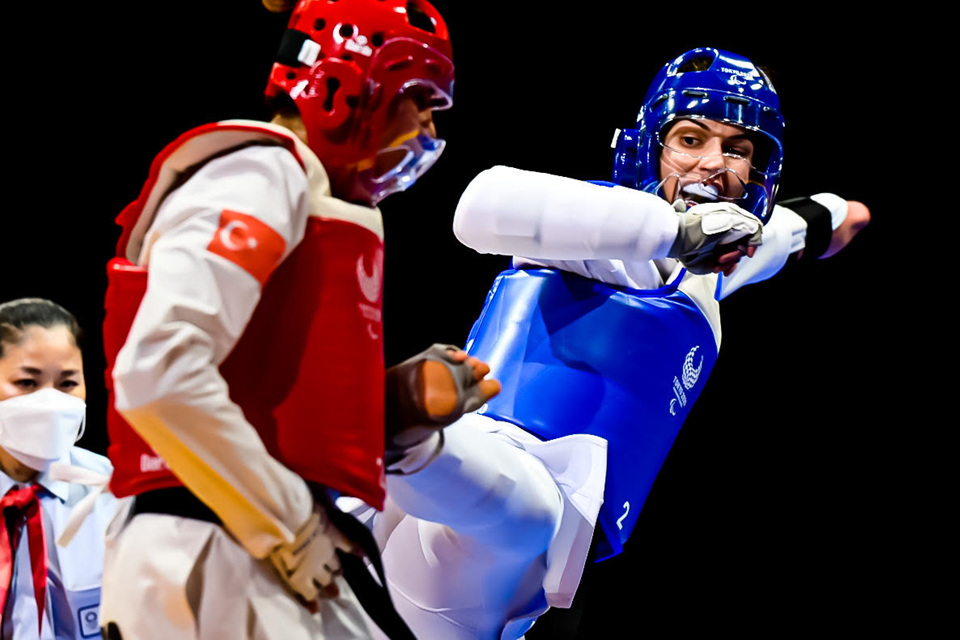 Korea's Joo Wins Impressive Bronze
Korea, the birthplace of taekwondo, didn't go home emptyhanded after an impressive display by Jeong Hun Joo.
After losing his first match against RPC's No. 3-ranked Magomedzagir Isaldibirov, Joo marched through the repechage round to earn a rematch with former world champion Isaldibirov, who had been relegated to the bronze medal match by a last-second strike in the semi-final by Garcia Lopez.
"I never cried at a competition", Joo said after winning his bronze medal, "But this time, after the game ended and all the pressure was off and I [had won], I cried."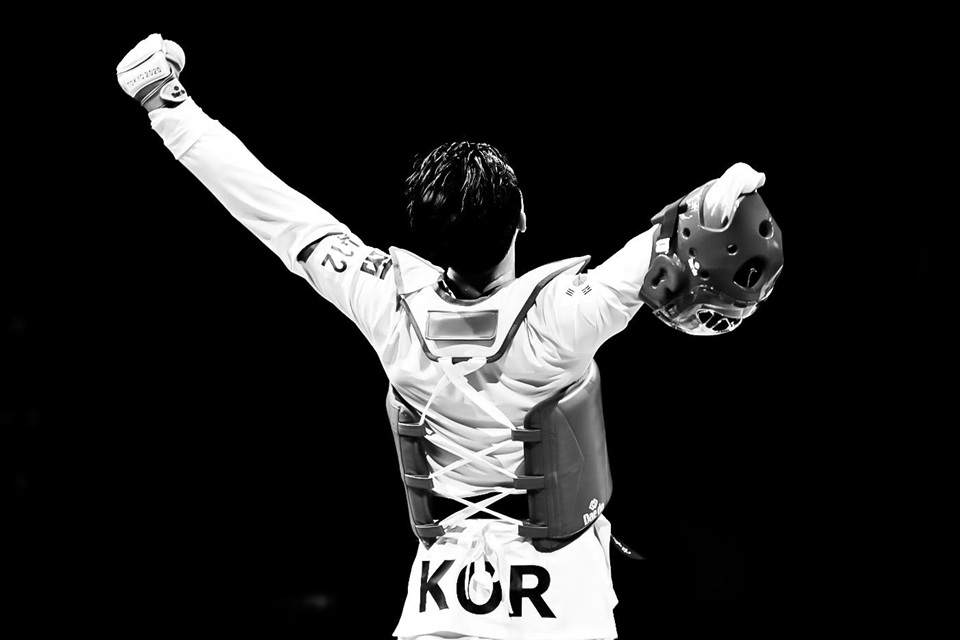 Last-second strikes became the theme of the day moments later, when Argentina's Juan Samorano secured bronze with a stunning last-second score against Kazakhstan flagbearer Nurlan Dombayev, denying Dombayev the chance to become the first K43 athlete to win a Paralympic medal.
With Paralympic champions from Brazil, Mexico, and Peru, Samorano's bronze makes Argentina the fourth country from the Americas to medal at the Paralympics.

"It was a hard game – same as last time. Very hard and very close. He beat me by one point", he said afterwards, "But now, when I saw the clock at three seconds – I did everything, threw all my kicks."

China's reigning world champion Yujie Li salvaged a bronze after falling to Munro by edging Nepal's Palesha Goverdhan 12-9 in the bronze medal match. Goverdhan was aiming to win Nepal's first-ever medal at the Paralympic Games.

"It's kind of sad, but I did my best", Goverdhan said afterwards, "To beat a world champion takes a lot of guts, but I think I did really good but unfortunately missed the last kick, so I'm sad."
In the other bronze medal match, Silvana Cardoso secured Brazil's second Para Taekwondo medal at the Paralympics by beating Turkey's No. 2-ranked Gamze Gurdal.
"I was aiming for gold, definitely, but I knew it'd be a tough fight [with Gjessing]", she said. "Whatever the results, we wanted a medal. We reset our mindset and aimed for [bronze]."
The +58 kg and +75 kg groups are up next on Para Taekwondo's final day of action at the 2020 Paralympic Games.
-- Lee Reaney
Click here for the day 2 photos