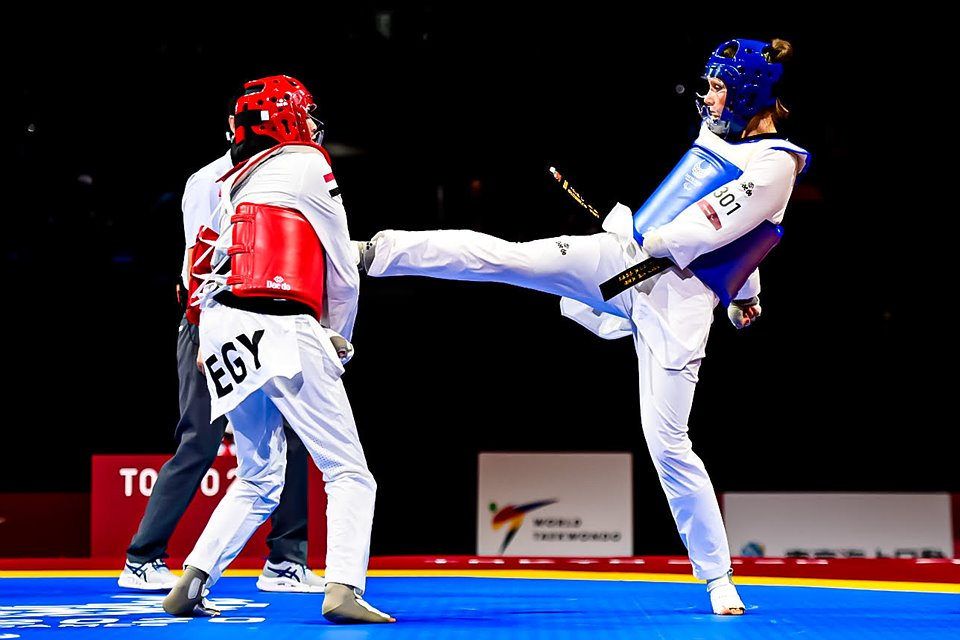 Top-ranked fighters mostly justified their hard-accrued rankings as the move toward spectacular semifinals on Day 2 of Para Taekwondo's debut at the Paralympic Games.
All-star matches featuring sport's biggest stars loom as top-ranked fighters impressed in the -58 kg and -75 kg categories on Day Two of Para Taekwondo's Paralympic debut.
Denmark's top-ranked superstar Lisa Gjessing will face Brazilian nemesis Silvana Cardoso to get things started at 18:00 JPN time.
Cardoso famously ended Gjessing's seven-year win streak earlier this summer with a stunning win over the four-time world champion at the Pan Am Open.
"It was a really good lesson for me", Gjessing said of the last time the two met. "I realised that I really have to work for everything I'm doing. I can't just walk in and think I can walk through the fight."
British Newcomer Stuns Division to Make Semi-Final
The other -58 kg semi-final will pit China's 20-year-old reigning world champion Yujie Li and against British newcomer Beth Munro, who won her third straight match to begin her international career.
Munro stunned Turkey's No. 4-ranked Gamze Gurdal in the quarterfinal to become the biggest question mark to qualify for the semifinals on day two.
"Before the game, we knew to be initiating, to be on the attack", she told World Para Taekwondo post-match. "It obviously worked."
Both fighters are new to the sport, having just five years of Para Taekwondo experience between them. By contrast, Iranian legend Mehdi Pourrahnama, who will appear in the -75 kg semi-final, has been competing since 2009 – and he's just 26 years old.
-75 kg to Feature Bruising Semifinals
The much-anticipated matchup between the division's legend – Pourrahanama – and it's rising star, Mexico's reigning world champion Juan Diego Garcia Lopez is still on course, should they make it out of the semifinals. The two have never faced each other before.
Garcia Lopez looked businesslike in his 38-5 quarterfinal thumping of Azerbaijan's Abulfaz Abuzarli. Pourrahanama, too, wasn't significantly challenged in his 37-25 quarterfinal win over Turkey's No. 4-ranked Fatih Celik.
"We have analysed him many times", Pourrahnama said post-match. "He couldn't beat me in any match. I'm so excited. I'm just focused on my final match. I'm just curious who will be in the final."
Pourrahnama will have to get by Kazakhastan's big Nurlan Dombayev – the first K43 fighter to ever qualify for a Paralympic semi-final. Dombayev qualified in dramatic fashion, swatting away a furious comeback attempt by Argentina's Juan Samorano to win by Golden Point.
Garcia Lopez will have to beat his own heavy-hitting opponent if he wants to claim Mexico's first-ever Paralympic medal in Para Taekwondo. RPC's former world champion Magomedzagir Isaldibirov broke Japanese hearts by beating 2019 world championship bronze medalist in the quarterfinal.
Korea's Joo Highlights Bronze Contenders
For Korea's Jeong Hun Joo, the route to the Paralympic Games has not been easy. First, he had to win this spring's Asian Paralympic Qualification tournament. Then he had to deal with the expectations of a taekwondo-mad nation.
"I definitely feel pressure because I'm the only one and half the country asks me about my results", he told World Para Taekwondo. "I feel pressure every day and I am feeling pressure right now."
It hasn't got any easier in Tokyo.
Joo fell to No. 3-ranked Isaldibirov 35-31 in an entertaining Round of 16 match. He then beat No. 4-ranked Celik in the repechage quarterfinal to keep his medal hopes alive. He will still need to get by another Top 5 opponent if he hopes to capture a medal for the nation that has dominated Olympic taekwondo.
"I was trying to have fun in the first fight, so I made some mistakes" "But I relaxed in the second fight, so I was able to compete better."
The semifinals begin at 18:00 JPN time, with the -58 kg gold medal final set for 21:00 and the -75 kg final set for 21:15.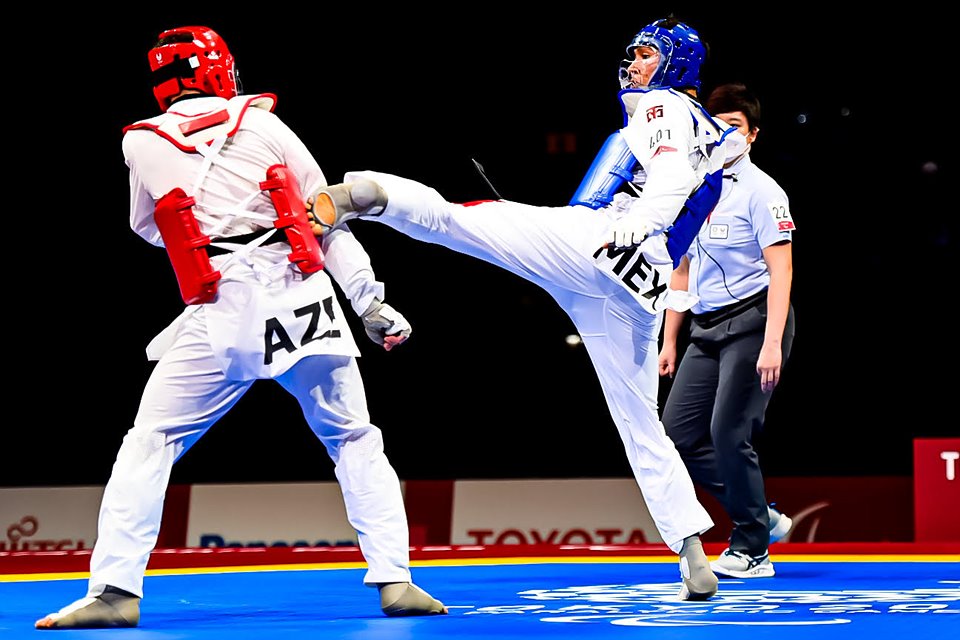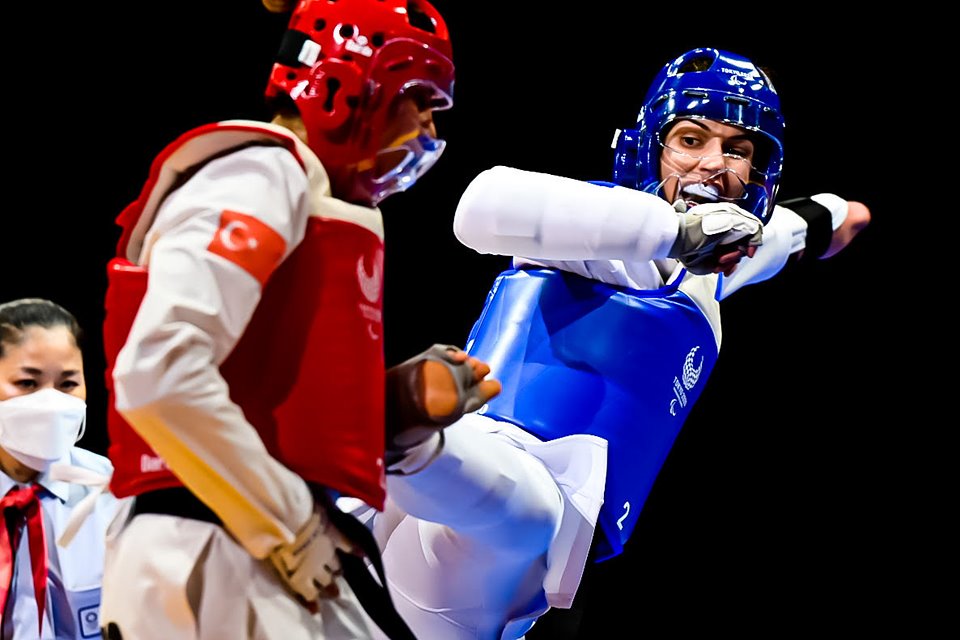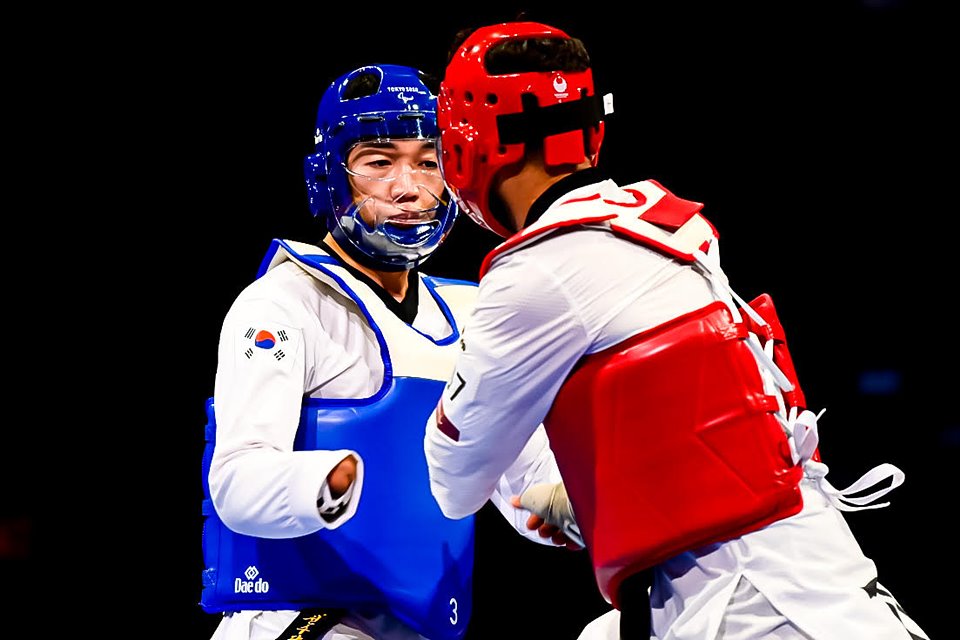 For up-to-date results, please check the World Para Taekwondo Facebook page at https://www.facebook.com/WorldParaTaekwondo or download the official Olympics app.
-- Lee Reaney