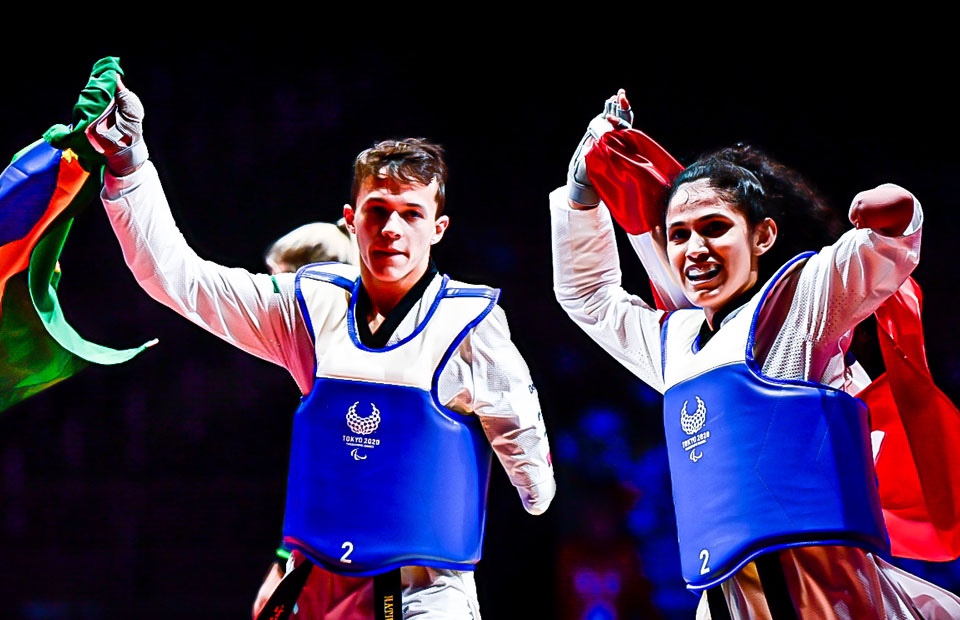 Peru's Angelica Espinosa and Brazil's Nathan Torquato rose to the occasion to become Para Taekwondo's first Paralympic champions as Para Taekwondo's first day saw emotions ranging from pure joy to agonising anguish
Angelica Espinosa – Peru and Nathan Torquato – Brazil
CHIBA, Japan (September 2, 2021) - There are your answers for the trivia question: "Who were Para Taekwondo's first Paralympic champions?"
The 23-year-old Espinosa was dominant on her three-win route to victory, outscoring her opponents 135-49, including Turkey's reigning European champion Meryem Cavdar 34-21 in the final, to leave no doubt who is on top of the -49 kg division.
"I came here to win gold", she told World Para Taekwondo after receiving her gold medal, "and I'm delighted to have been able to do this for Peru."
Espinosa becomes Peru's first medalist at Tokyo 2020 and also won the country's first Paralympic medal since Athens 2004 and first gold medal since Sydney 2000.
"I only started five years ago", she said, "it's been a lot of training, but the training has paid off."
It's been a superb run of form for the 2019 Parapan Am champ, who has lost just once over the last three years – to Cavdar, in the 2019 European championship final.
For Brazil's Torquato, Paralympic Champ is Just the Start
The talented 20-year-old Torquato emerged from a stacked -61 kg group that included Mongolia's four-time reigning champion Bolor-Erdene Ganbat and Turkey's reigning European champion Mahmut Bozteke to claim the category's inaugural Paralympic title.

"I told you so!", a beaming Torquato said right after collecting his gold medal. "Pure joy is what I feel right now. I think I'm not at my best yet – and that makes me really, really excited. When I reach my best ability, I think I'm going to be unbeatable."
The young Paralympic champion was clearly excited – and confident.
"It's just a matter of time before I dominate the whole weight class and become one of the undisputed fighters, like Mehdi [Pourrahnama, Iran's four-time world champion in -75 kg]."
Ganbat can bear full witness to the difficulty in winning the -61 kg category. Having never lost at a world championship, the No. 1-ranked legend fell to Italy's Antonino Bossolo in the quarterfinal and was then shocked by a last-second kick from Bozteke to lose the repechage semi-final.

The devastating loss came just moments after his two-time world champion teammate Enkhtuya Khurelbaatar had been knocked out at the same stage, meaning Mongolia's two top-ranked fighters would be shockingly leaving Tokyo 2020 emptyhanded.
When the result sank in, the usually stoic Ganbat dropped to his knees and cried.
"I should have lost at a previous tournament", he said after the match, "I have never lost before. I've won at every tournament, in every country. I wish I had tasted defeat before Tokyo. This was harsh."
Afghan and Refugee Fighters Inspire the World
Zakia Khudadadi - Afghanistan.
There's your answer for the trivia question "Who scored Para Taekwondo's first points at the Paralympic Games."
A throng of international media were on hand at Makuhari Messe to witness the remarkable accomplishments of both Khudadadi, whose harrowing journey to Tokyo made international headlines last week, and Refugee Paralympic Team athlete Parfait Hakizimana, who became the first athlete to compete at the Paralympic Games to come directly from a refugee camp.
Hakizimana was reflective after losing his first match.
"To come here a lot of people helped me", he said. "I would like to thank the children that I teach at my refugee back in Rwanda – they helped me. And I want to thank the refugees around the world – I hope that people love each other through sport."
Khudadadi impressed in her two fights. She was leading six-time world champion Vika Marchuk by 12 points before a disastrous third round saw the veteran Ukrainian advance.
"Of course, I have concerns and I worry about the situation in Afghanistan right now", she said when asked fighting Khudadadi, "and I'm so happy that my opponent was able to make it here to compete with me."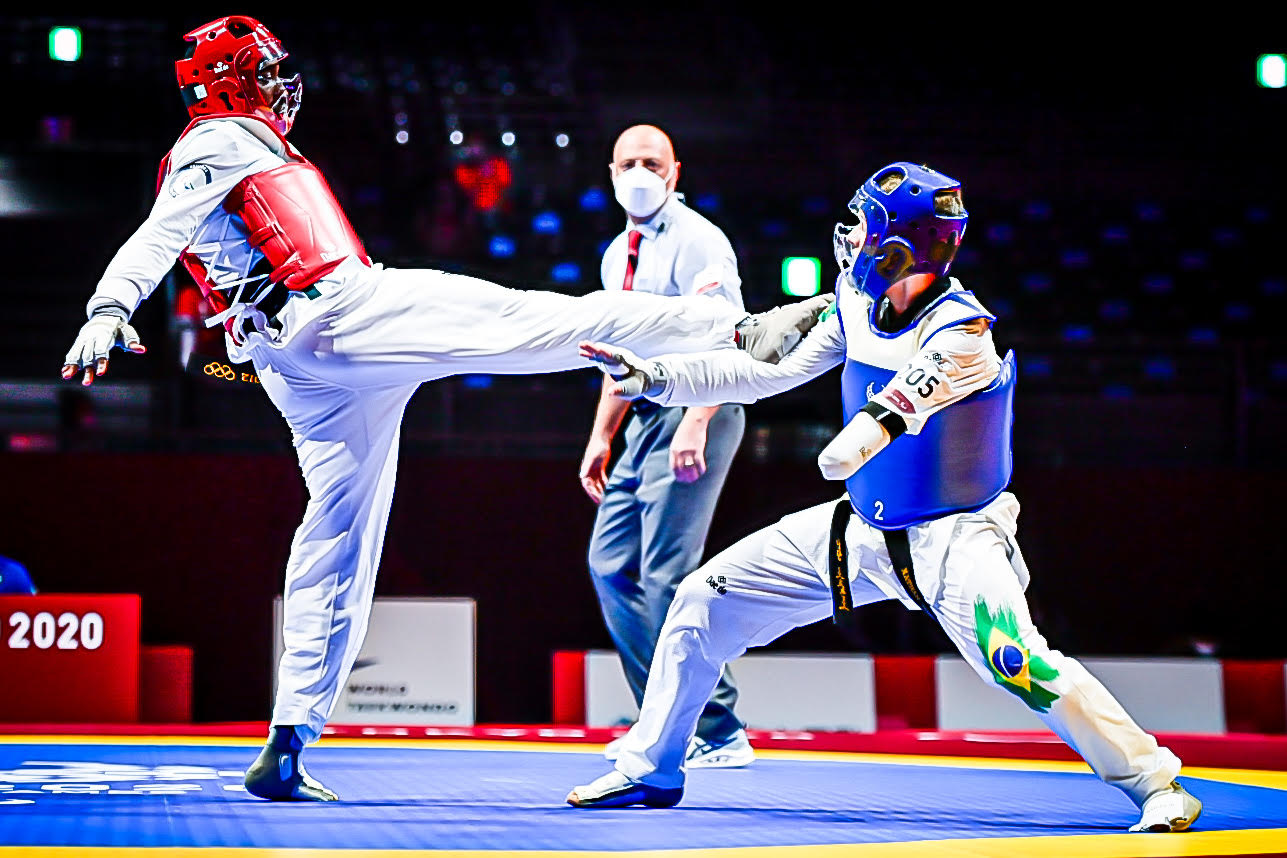 K43 Stars Kong and marchuk Shine
Vika marchuk - Ukraine.
There's your answer for the trivia question "Who was the first K43 fighter to win at the Paralympic Games?"
Both Marchuk and France's Bopha Kong shone on Para Taekwondo's first day of Paralympic action, as both fighters won two fights on their way to the bronze medal matches.
Marchuk fell to RPC's Anna Poddubskaia for one of the -49 kg bronzes, while Kong hung with RPC's No. 4-ranked Daniil Sidorov, before falling 33-23 to miss out on bronze.
The veteran Kong admitted that age had taken its toll.

"I started in 2000 and now I'm 40. I've been doing this for over 20 years", he said. "My body hurts everywhere. Every day I have to ice everything, everyday for a few hours."

Kong has already starred in Paris 2024 advertisements for the French Paralympic Committee. Asked whether he had it in him to compete for three more years, the Para Taekwondo legend has a plan.
"This is my goal. And this is my challenge", he said, before adding "But after that – I stop!"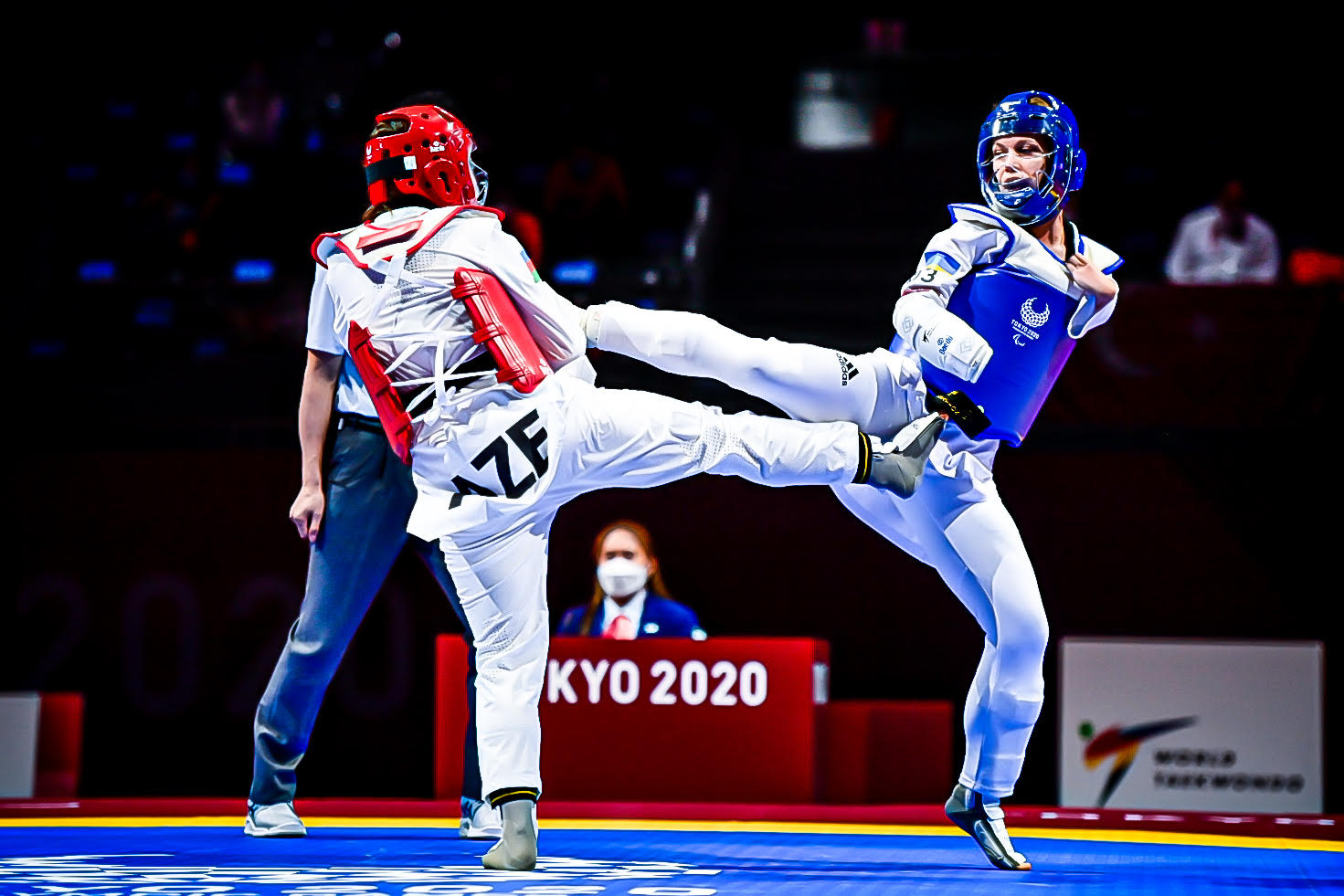 Next up are the -58 kg and -75 kg categories.
-- Lee Reaney
Click here for the day 1 photos