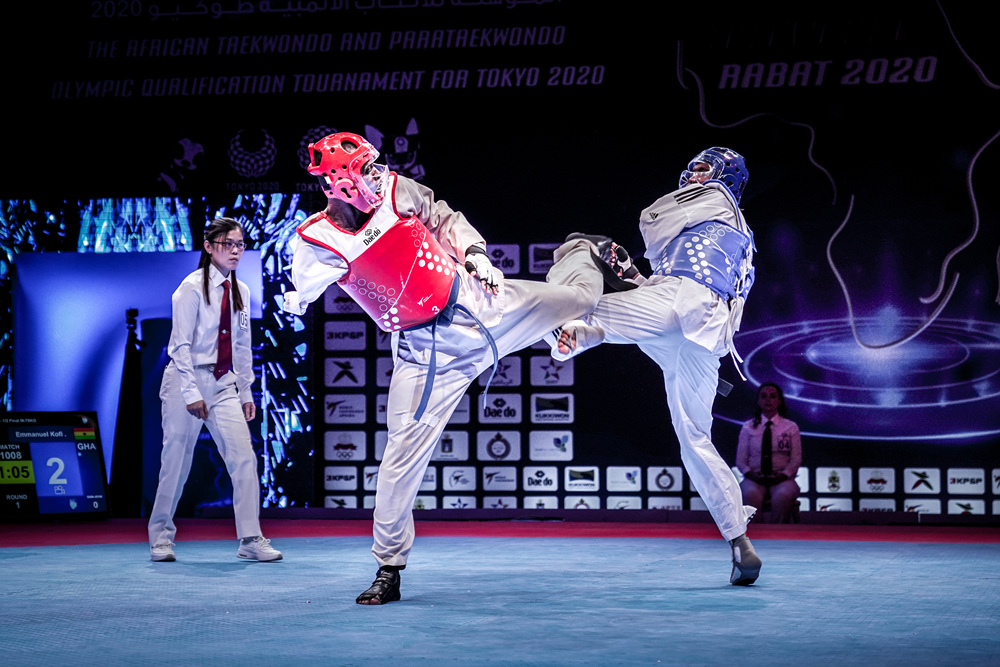 First-ever Para Taekwondo Qualification Tournament Takes Place in Rabat, Morocco
RABAT, Morocco (Feb. 25, 2020) – Taekwondo's African Qualification Tournament for the Tokyo 2020 Paralympic Game was held on February 24 in Rabat, Morocco.
With taekwondo set to make its debut at the Paralympics in Tokyo, this was the first-ever para taekwondo Paralympic Qualification event.
The below athletes qualified in the related categories:
M-61kg: Mohamed Yasser Mohamed Abbas Zayd (Egypt)
M-75kg: Ibrahima Seye (Senegal)
M+75kg: Mohamed Alsanousi Abidar (Libya)
W-49kg: Soukaina Es-Sabbar (Morocco)
W-58kg: Salma Ali Abd Al Moneem Hassan (Egypt)
W+58 kg: Rajae Akermach (Morocco)
"Tokyo 2020 is getting closer and closer, and as we proceed through the qualification tournaments, taekwondo's very first Paralympic competition is starting to take shape," said WT President Chungwon Choue. "These are very exciting days for para taekwondo, and I have full confidence that the para athletes battling their way through the qualifications will do our sport proud in Tokyo."
The next continental qualifier will be for Oceania, and is to be held in Gold Coast, Australia, on February 29.
The results from the African Qualification Tournament for Tokyo 2020 Paralympic Games can be found HERE
More photos can be found HERE