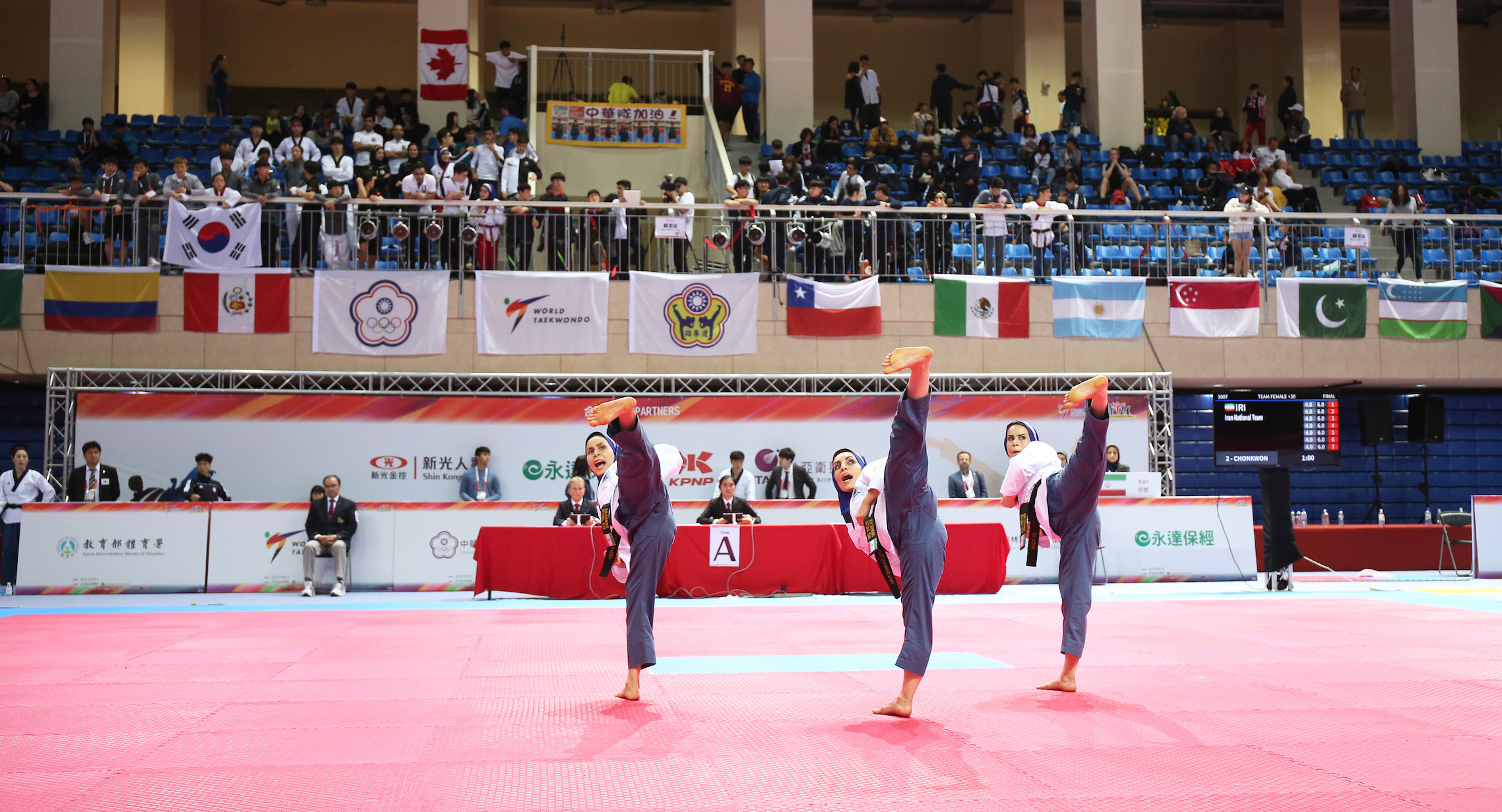 TAIPEI CITY, Chinese Taipei (16 Nov. 2018) – The second day of the Taipei 2018 World Taekwondo Poomsae Championships concluded today with Mexico, Iran, Germany and Korea all winning gold medals.
Once again, the Championships showcased the universality of taekwondo with male and female cadet teams competing all the way through to individual female athletes under 60 years old and individual male athletes over 65 years old.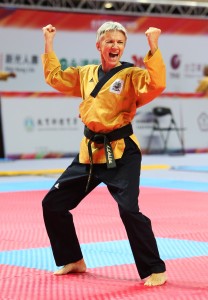 In the individual female under 60 category, Germany's Imke Turner claimed gold while Byung Chae Lee of Korea won gold in the individual male over 65 with both athletes demonstrating that in taekwondo, age is just a number.
Korea had further success in the senior age categories with Yeon-Bu Kim and Jae Sam Song winning the individual female and individual male under 50 respectively, Jaewon Lee winning the individual male under 30 and Meehyun Kim winning gold in the individual female under 40. The only other senior age category gold medal went to Iran's National Team in the team female over 30.
Korea also enjoyed success in the team events as they won gold in the team female junior and male team and female team cadet.
In the only freestyle competition of the day, Mexico's William Arroyo won in the individual male under 17 category.