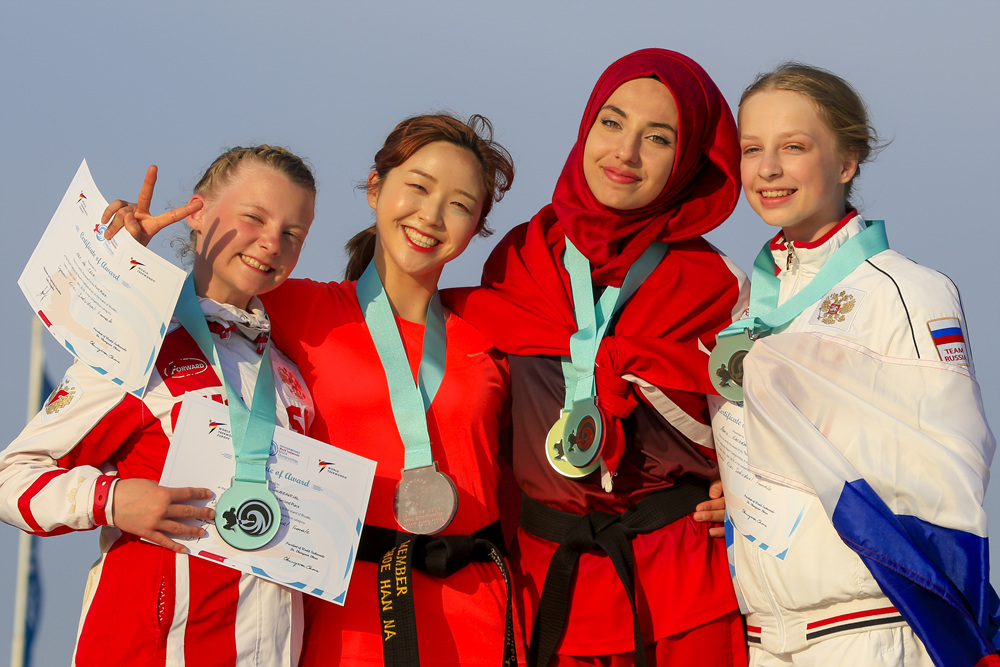 RHODES, Greece (28 April 2018) – The fourth and final day of the Rhodes 2018 World Taekwondo Beach Championships was concluded in total success on Saturday 28 April in Rhodes island, Greece. The event brought a strong dose of vitamin sea and sun to the sport of taekwondo. The majestic images of high jumps, technical breaking and technical skills were combined with the blue of the sky, the summer and the festive mood of the island.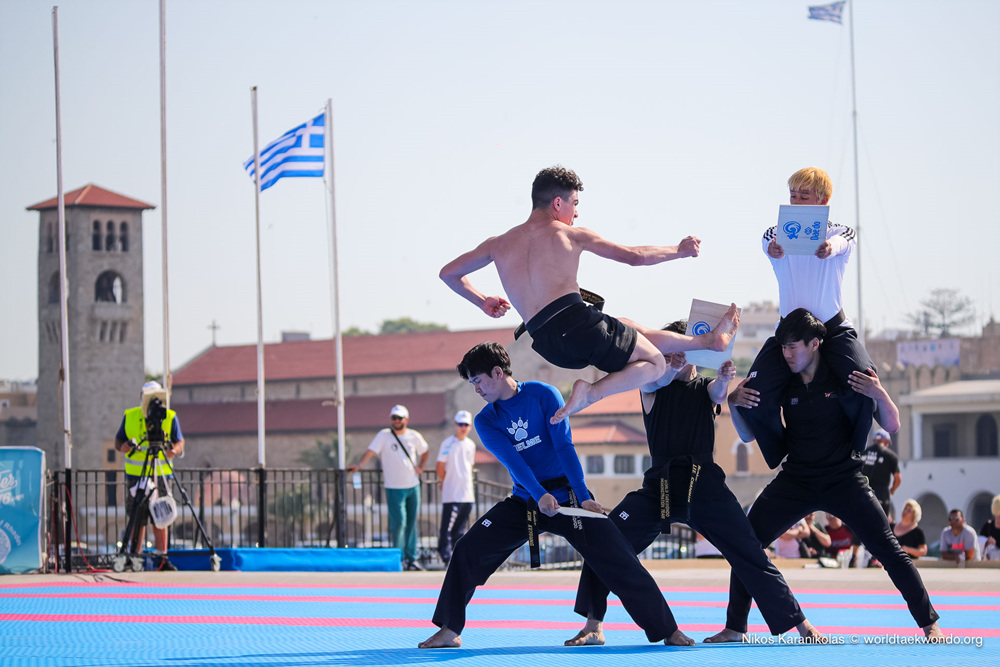 Today's schedule included the Technical Breaking finals for all Divisions Final and the Free Style Dynamic Kicks & Breaking Challenge final, while it was also broadcast live on Olympic Channel. The team of the Republic of Korea won six gold medals today, while Turkey took the gold medal in the category of High Kick Performance female.
The scenery included happy faces, and teams' cheering for the outstanding performances of their athletes, resulting in spectacular experience for all contestants and spectators. The medal ceremony was realized with all the teams capturing their commemorative photos, and afterwards, all athletes, IRs and delegates continued their medal "fiesta" at the closing party that was realized at the training area.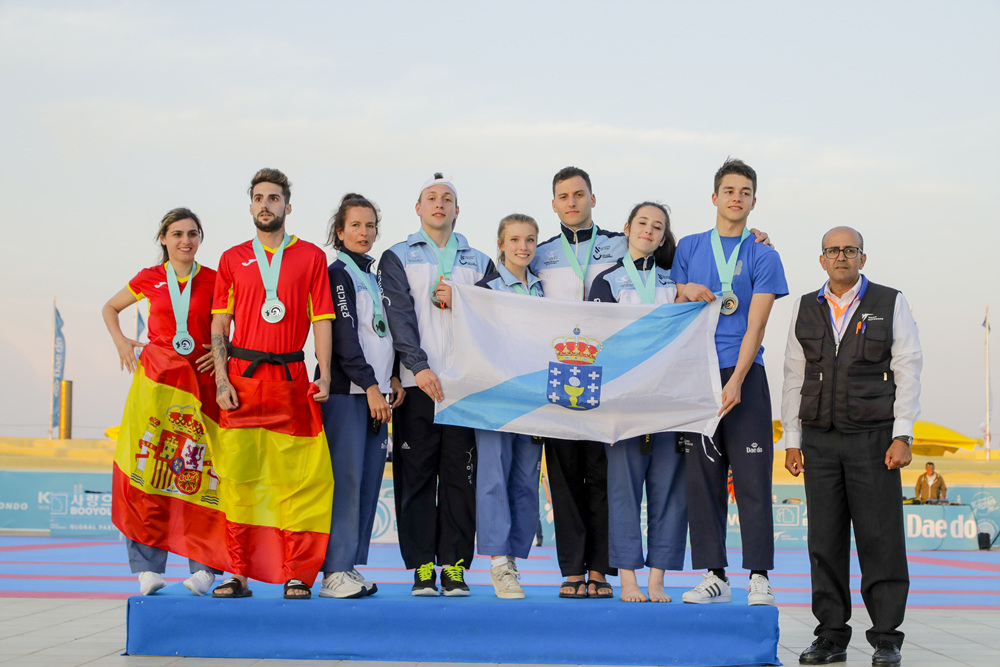 Rhodes 2018 World Taekwondo Beach Championships have opened a new chapter for taekwondo that goes outside of usual venues. The live broadcasting of the event has been displaying the majesty of Poomsae in an outdoor space and the technical skills of taekwondo athletes. The images that have been travelling around the world exhibit the atmosphere and how the World Taekwondo Beach Championships brings all athletes together.